Digital Signature Market Share Statistics 2021
In 2020, the digital signature market size was valued at $ 2.74 billion. It is expected to reach $24.21 billion by 2028, growing at a Compound Annual Growth Rate (CAGR) of 31.65% from 2021 to 2028.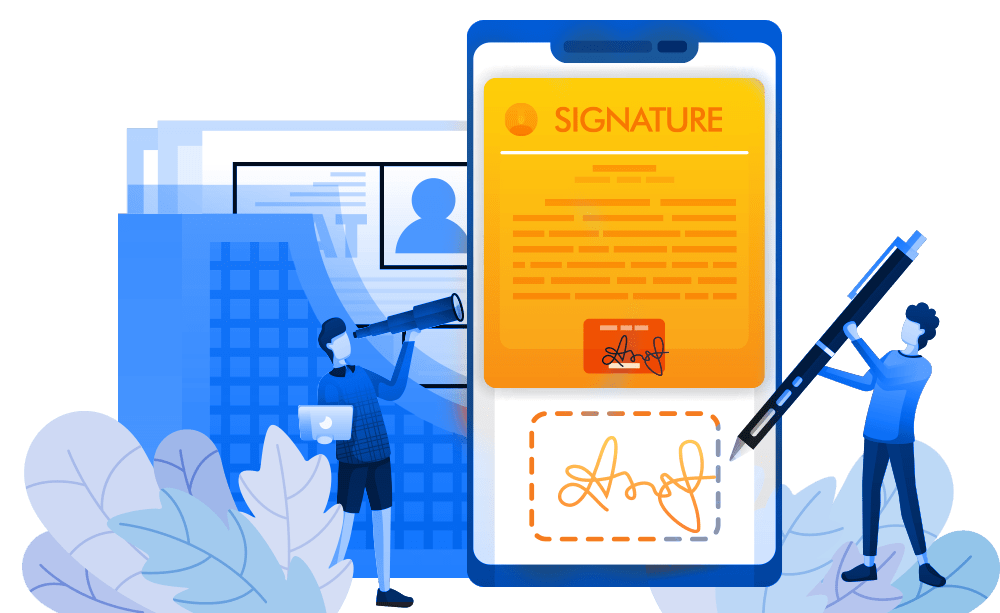 These frequently asked questions will show you a sneak-peak of what we're going to cover.
What is the growth rate of the Digital Signature Market?
The Digital Signatures Market is growing at a CAGR of 21.5% over the next 5 years.
Which region has the highest growth rate in Digital Signature Market?
Europe is growing at the highest CAGR over 2021- 2026.
Which region has the largest share in Digital Signatures Market?
North America holds the highest share in 2020.
Who are the key players in Digital Signatures Market?
DocuSign, Silanis-eSignLive, SafeNet, ePadLink, Hellosign are some leading companies in the digital signature niche.
What are some largest companies using the digital signature solution?
Accenture, The Association for Frontotemporal Degeneration, U.S. Department of Health and Human Services, CVS Health, and McKesson, just to name a few.
Outstanding Digital Signature Market Share Figures

Global digital signature market size is estimated to hold a value of $25,211.3 million in 2030, while the market will develop at a CAGR of 29.2% within the stage 2021-2030. (Verified Market Research)

Europe accounted for the second-highest share in 2020. It's expected to advance at the highest CAGR during the forecast period. (Markets and Markets)

North America was believed to get the lion's share of the global digital signature market in 2020. (Markets and Markets)

Covid-19 has pushed digital signature solutions and service providers to expand their operations. Researchers have strong hope that the global post-Covid19 digital signature market will reach 14.085 million by 2026. (Markets and Markets)
Digital Signature Market By Component
Regarding Component, the market is classified into 3 majors: Hardware, Software, and Services.
The Software is expected to lead the market. This is due to its capability to allow people to digitally sign documents in a flash, significantly increasing the paperless work process.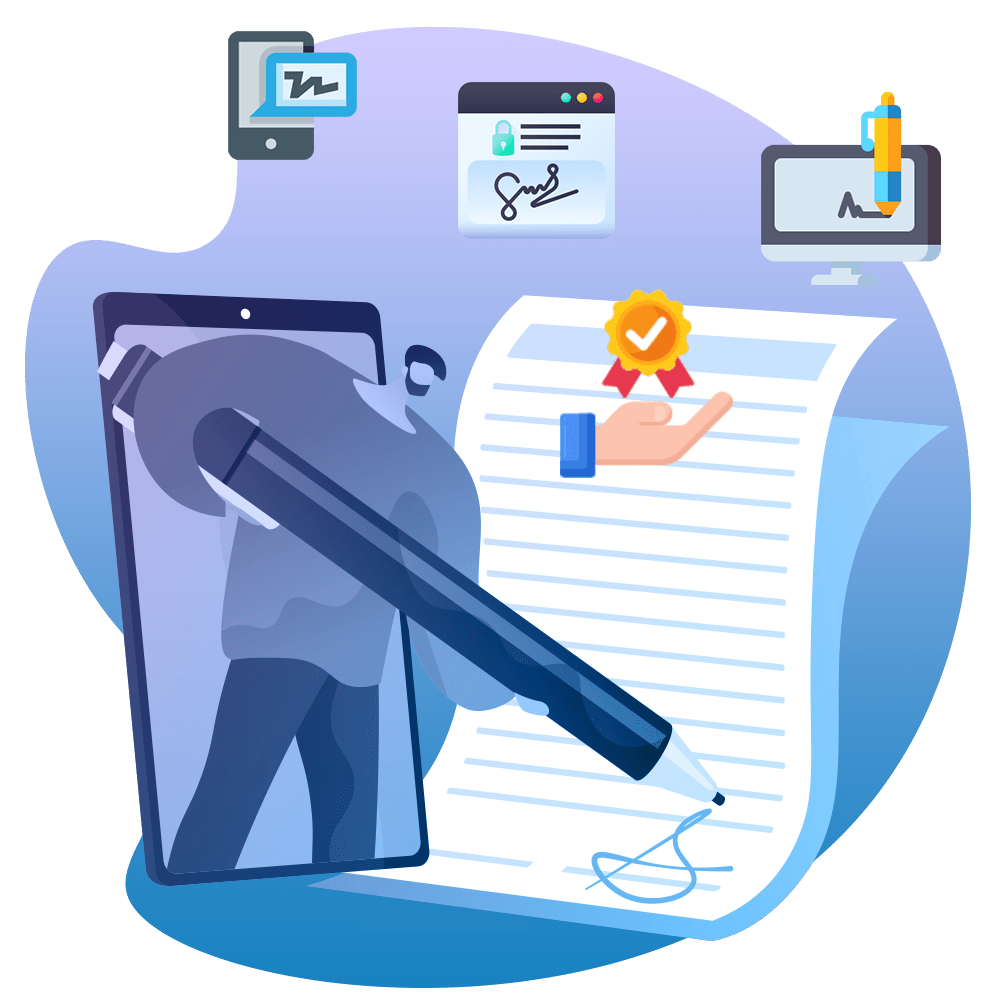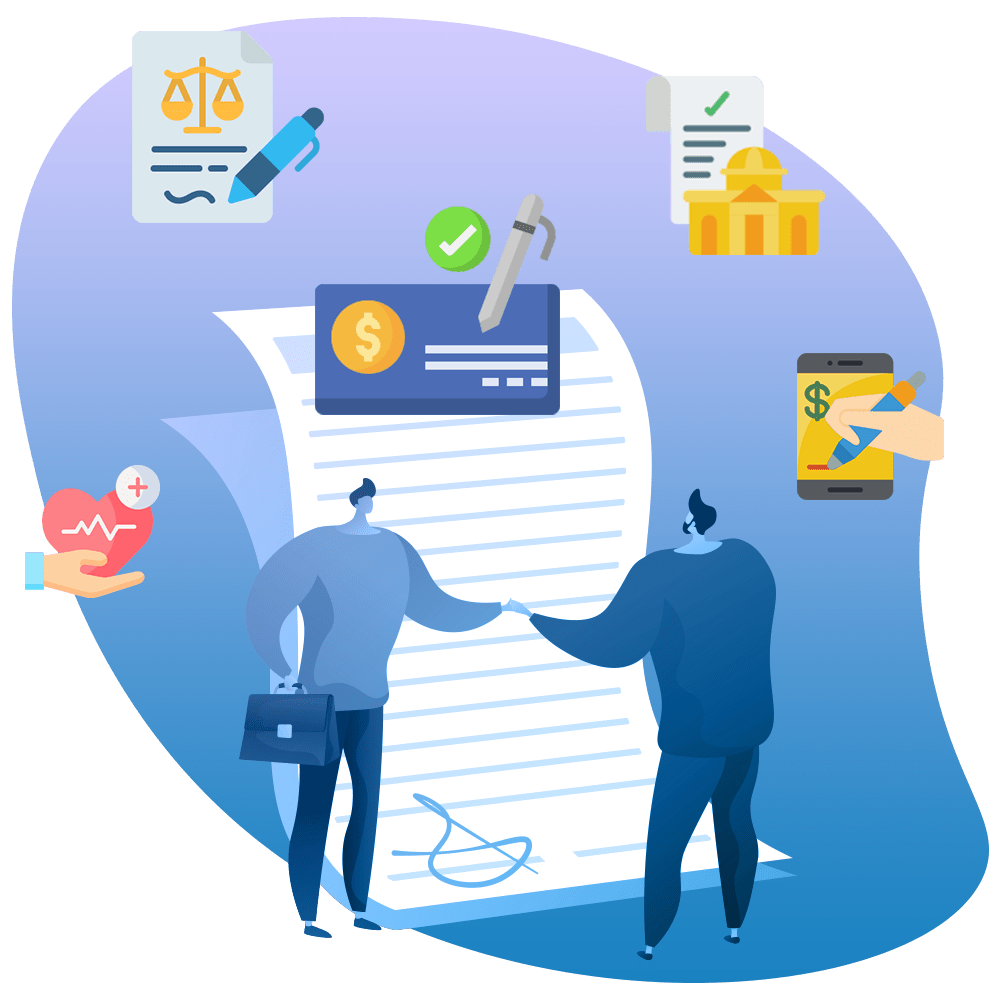 Digital Signature Market By End-user Industry
Banking, financial services, and insurance, aka BFSI, have shown massive growth since they've rapidly adapted and shifted toward the digital solution to provide streamlined services to their customers.
Followed are other industries, including Human Resources and Legal, Government & Defense, Manufacturing & Retail, Healthcare, and Others.
While the retail industry has made use of digital signatures to boost sales, Healthcare also steadily needs help from digital systems for medical documentation and paying invoices.
Digital Signature Market By Regions
Key Developments in Digital Signature Niche
In August 2020
DocuSign merged with Workplace by Facebook.

In July 2020
Adobe Sign was updated. It allows Adobe Sign customers who manage their users right through the Adobe Admin Console to assign higher permission to individual users in their Adobe Sign product profiles.

Adobe partnered with IBM and Red Hat. this partnership aims to assist organizations in speeding up digital transformation and tightening real-time data security.

Thales and Votiro cemented a strategic partnership to safeguard government organizations from all file-borne risks.

In April 2020
eSign integrated with the Google Suite. This makes it easy for customers to create documents and eSign from numerous platforms.