Nowadays, people are making use of search engines not only for daily news consumption but research purposes. More specifically, in the online shopping context, they use search engines to look for goods/services reviews and recommendations.
According to Statista, more than 2.14 billion shoppers worldwide are about to buy products and services online in 2021. If you run an eCommerce business, that's definitely a good hint.
For most brick-and-mortar companies converting to eCommerce, the choices for platforms boil down to WooCommerce and Shopify. Both boast clear pros and cons in online store setup, but which one is more SEO-friendly, Shopify vs WooCommerce?
The topic for discussion today centers on Shopify vs WooCommerce SEO. Is Shopify or WooCommerce more SEO-effective in reaching customers and increasing the store's visibility?
Stay focused to find out the answer!
Shopify vs WooCommerce SEO Key Factors to Compare
WooCommerce and Shopify – an Overview
Before we dive into an in-depth Shopify vs WooCommerce SEO comparison, it's essential to go through some basics and highlights of these two e-commerce giants.
What are WooCommerce and Shopify?
WooCommerce refers to an open-source WordPress plugin that gives you the power to transform your blog into a robust online store in a drop of a hat. Thanks to its open-source nature, you can tweak and customize your store to your heart's content.
The Purple Ninja is endorsed by e-commerce enthusiasts worldwide thanks to its excellent value for money. The core plugin is free, and most of its extensions are reasonable too. The latest WooCommerce statistics show that it has been installed on 5 million+ websites with over 128 million downloads (and counting) so far.
On the contrary, Shopify is a fully self-hosted eCommerce platform. That means it frees from technical headaches, including web hosting, security, backups, and compatibility issues. All you need to do is purchase the Shopify package and start monetizing it on the spot.
Plus, Shopify is completely cloud-based, allowing you to run your shop anywhere with an internet connection. You can also sell your products on multiple channels, i.e.Facebook, Instagram, Amazon, eBay, etc. using its Multichannel Integration.
Shopify vs WooCommerce SEO
Obviously, WooCommerce and Shopify, each platform boasts a unique set of great benefits to build a brilliant online store.
When it comes to SEO, Shopify vs WooCommerce is a tough one to call. WooCommerce is built using code optimized for SEO, not to mention its seamless integration with massive ranges of SEO plugins. More than that, it inherits top-notch blogging features from WordPress to greatly increase your store's visibility online.
Shopify, meanwhile, does own a huge collection of SEO apps to maximize SEO performance.
So, which one is better for SEO? Which SEO features of the two platforms differ from each other? Following are 7 Shopify vs WooCommerce SEO key factors to look at.
Shopify vs WooCommerce SEO Key Factors to Compare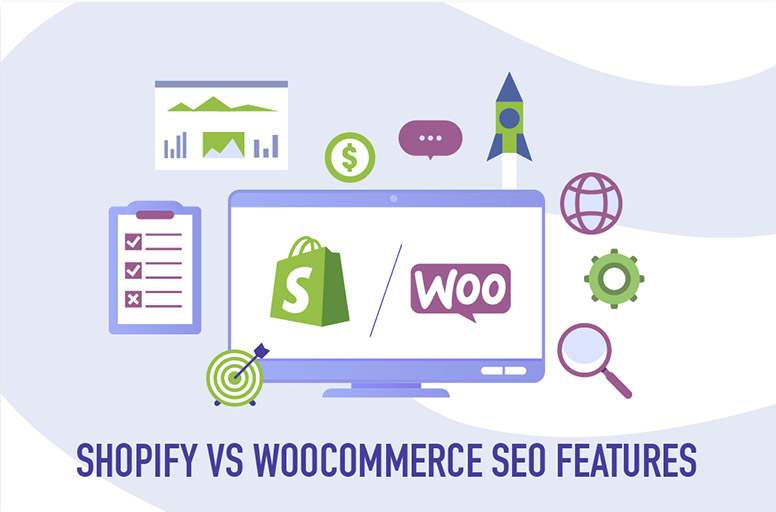 #1. Page URL Customization
Although URLs are unlikely to clinch at the top of your SEO to-do list, they still play a key role in your page SEO's ranking. In particular, refining your long URLs structure into keyword-rich ones will provide a better UX, leading to a positive impact on your positions on SERPs.
Regrading URL customization, Shopify has some limitations compared to WooCommerce. To change a content page URL in Shopify, you can only add a small tweak in the Liquid templates.
On the other hand, things are way easier with WooCommerce. It allows you to adjust your product page URL in a finger snap right inside WooCommerce settings. So in this first round of the Shopify vs WooCommerce SEO battle, the winner comes to WooCommerce.
Winner: WooCommerce
#2. Blog Optimization
Both WooCommerce and Shopify give the green light to blog setup, including basic SEO practices such as title, headings, or meta description.
While Shopify lets you effectively optimize all of these elements via its built-in SEO features, WooCommerce enables you to create and improve your blog right within the WordPress admin dashboard.
But if we take a closer look at robust blogging support overall, WooCommerce is already a nature-born blog-optimized platform, since it has a renowned CMS as WordPress got its back.
Shopify lags way behind WooCommerce, as selling products is pinned at a top priority, blogging on Shopify comes as an afterthought.
Winner: WooCommerce
#3. Fast Load Time
Load time is a significant ranking factor for Google. Researches show that a website that takes more than 1-3s to load can face bouncing rate increases of 32% up.
In terms of speed, the Green Bag seems to outshine the Purple Ninja. Online stores on this platform generally have a faster average page load time compared to WooCommerce or any other self-hosted options. Plus, with upper grades of Shopify editions, your store even loads quicker as it's hosted on a dedicated Shopify server.
There are two main reasons for this. First, Shopify focuses on the less resource-intensive apps. Second, since Shopify is self-hosted, the platform doesn't need to rely on a third-party service, e.g web hosting but its back-end server to deliver premium speed.
Conversely, a self-hosted WooCommerce store is at the mercy of a bunch of plugins, hosting services, database optimization, image compression, etc., just to name a few, which may adversely slower site speed.
Winner: Shopify
#4. Auto XML Sitemap
An XML sitemap helps search engines recognize and index your content. An auto XML sitemap proves a great assistant to directly facilitate SEO as well as push your store rankings on search results.
When your eCommerce site houses numerous unique products, manually keeping your XML sitemap updated seems impractical and time-consuming. As such, an ideal eCommerce solution should automatically generate an XML sitemap whenever you adjust data on your website.
Good to know that Shopify possesses built-in SEO which supports automatic XML sitemap file generation. The file resides at the root folder of your Shopify store's primary domain name. It's linked to certain independent sitemaps for blogs, products, collections, and web pages.
WooCommerce, on the other hand, leans on third-party plugins, i.g YoastSEO, Sitemap Generator, Google XML Sitemaps,… to automatically generate XML sitemaps.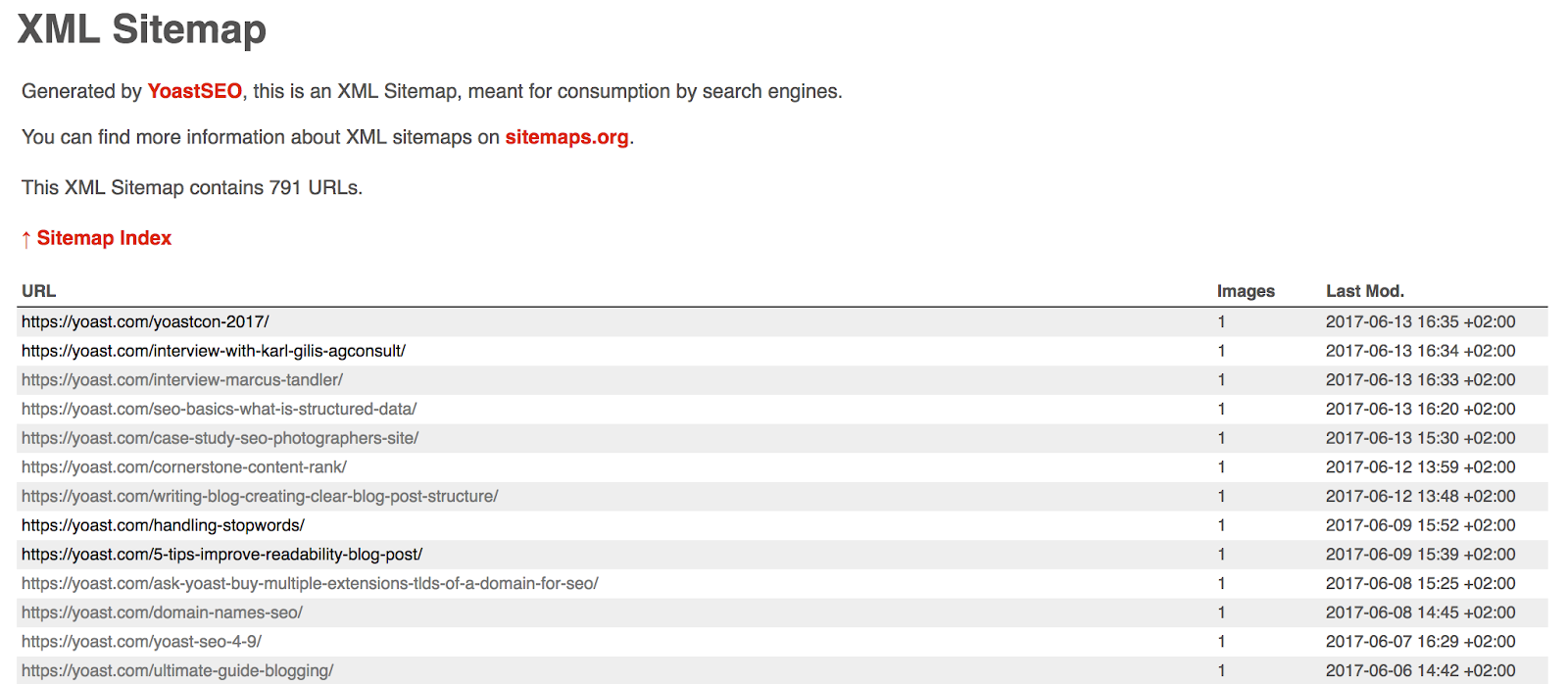 So which wins the Auto XML sitemap game, Shopify vs WooCommerce? The answer is TIE. Though each of them has a different method to create a sitemap, the final result and level of handiness are almost the same.
Winner: Tie.
#5. Mobile-friendliness
The latest figures from Statista pointed out that over 4 billion internet users on this planet are browsing webs via their mobile devices. As a result, creating a mobile-friendly eCommerce store is no longer an option but a must.
Google marks mobile optimization as a vital ranking metric. If your website isn't performing beautifully on mobiles, you'll be at a huge disadvantage.
In this Shopify vs Woocommerce SEO race, Shopify proves such a born star for mobile optimization. Its mobile-friendly themes considerably assist you in making your site perform well on mobile devices.
While WooCommerce permits people to purchase from your website through mobile devices, the level of mobile-friendliness depends on what kind of theme you're using. And keep in mind that no all WooCommerce themes are mobile-focused.
Shopify may win over WooCommerce for a built-in mobile-optimized theme, but in return, WooCommerce also boasts tons of free and premium mobile themes.
Winner: Tie.
#6. SEO Tools and Plugins
Both WooCommerce and Shopify have an enormous stock of handy plugins and apps to boost SEO performance. It's really hard to tell if Shopify or WooCommerce is the titleholder.
As mentioned above, as an eCommerce guru, most of Shopify's SEO apps are dedicated to SEO marketing. This means they concentrate on improving your store's visibility, driving more traffic, and notching up sales.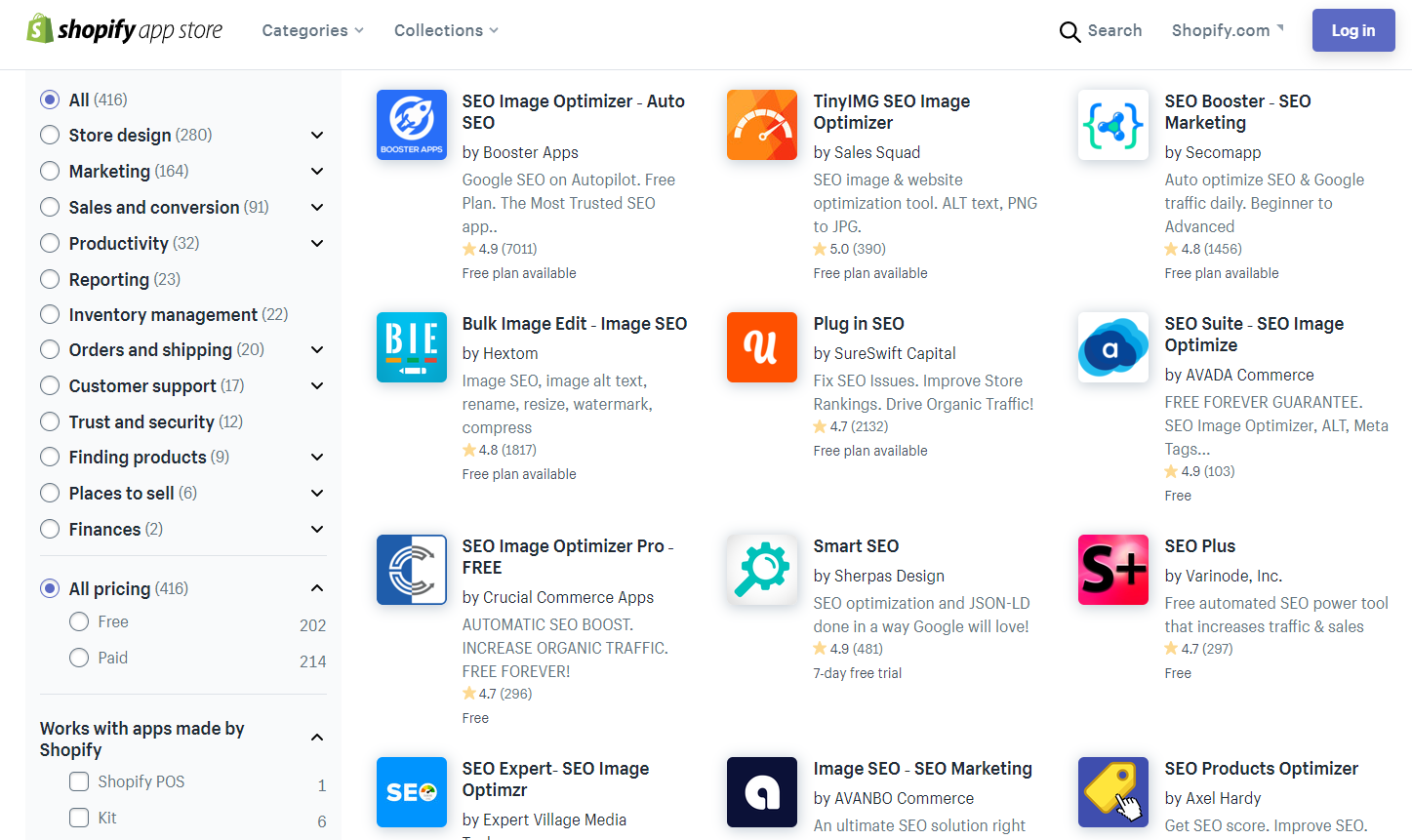 To WooCommerce, there a wide range of both free and paid SEO plugins that versatilely optimize not only your store but also your blog. A veteran wizard in this niche calls the name of YoastSEO.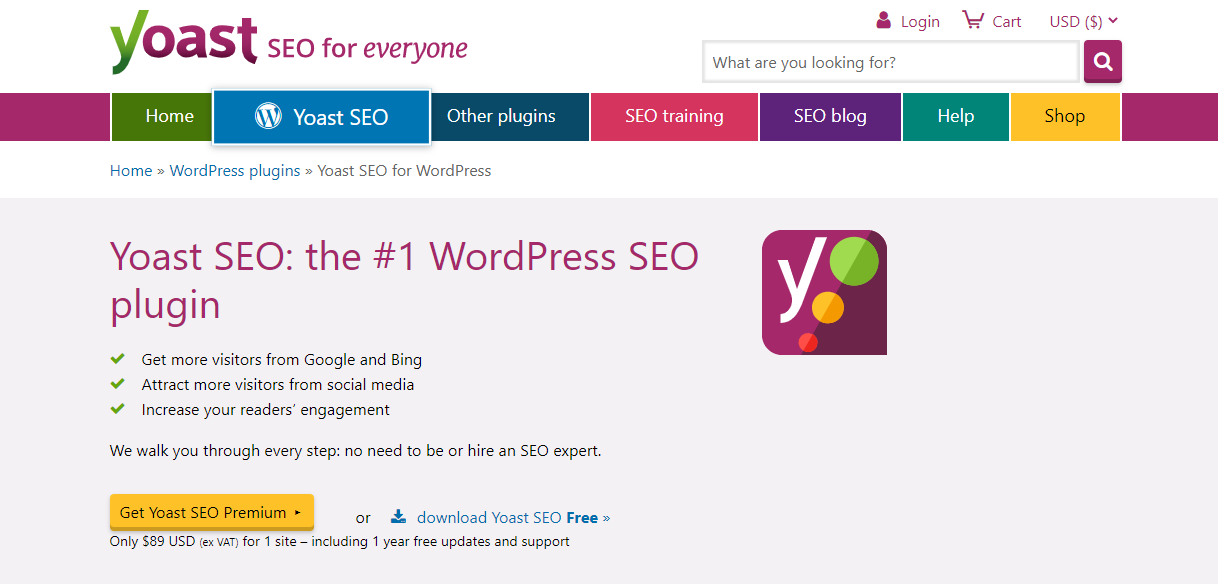 YoastSEO stands out from the crowd with the ability to optimizes every aspect of your online stores. It permits you to customize titles, images, meta descriptions for better readability and ranking on SE. On top of that, it also gives a go-ahead to server optimization, image compression, and database control.
Winner: Tie.
#7. Which is Less Costly in SEO? Shopify vs WooCommerce?
The last thing to ponder, how much would you have to pay for Shopify vs WooCommerce SEO plugins to facilitate your online growth?
In this battle, WooCommerce seems to outweigh Shopify. For Shopify, the average charge for a top-ranking SEO app is around $20 per month. It sounds reasonable to business owners, but a bit pricey to beginners.
WooCommerce, meanwhile, provides less expensive yet more flexible pricing plans in terms of SEO plugins. Users have diverse pricing options to consider, from individual to business packages with one-time or recurring payments.
Take YoastSEO as a typical example. The premium version of YoastSEO costs an average of $89 per year, while its free version offers tons of striking features that small site owners satisfy with.
Winner: WooCommerce
Who Wins the Battle Of SEO? Shopify vs WooCommerce?
This article has walked you through a detailed comparison of Shopify vs WooCommerce SEO. Different SEO key factors are brought to the table with up-to-date relevant statistics.
Overall, in the eCommerce niche, WooCommerce and Shopify undoubtedly stand head and shoulder above the rest. The showdown of choosing between Shopify vs WooCommerce shows no sign of easing. But narrow down to the SEO clash, it should be a narrow win for WooCommerce.
Last but not least, about which eCommerce platform suits whom better, Shopify vs WooCommere, it should depend on overall platform assessment rather than just SEO.
So in your opinion, which one is more SEO-friendly? Shopify vs WooCommerce? And why? We'd love to hear your point of view via the comment section below!