Social Media Statistics
The presence of social media has given a sharp rise to many new opportunities for growing business. Not only do they offer possibilities to communicate beyond temporal, spatial, and geographical boundaries, but they also allow you to share trendy content, videos, photos, or shop online.
To help you make the most of these platforms, we've shed light on all the latest essential and interesting social media statistics in 2021.
General Social Media Statistics
How Many People Use Social Media in 2021?
According to Datareportal, as of 2021, the number of social media users around the world has reached over 4.33 billion. This figure equates to more than 55% of the total global population.
What is the Average Time People Spend on Social Media?
2 hours and 25 mins per day.
What's more, as to Datareportal, a typical active user usually checks out 7 social platforms each month.
The total amount of time the whole world spends on social media in 202 is 3.7 trillion hours, equivalent to more than 420 million years of human existence.
Which Countries Owned the Most Social Media Users in 2020?
China: +110 million
India: +78 million
The Philippines: +16 million
Mexico: +11 million
Brazil, Indonesia, and the USA: +10 million each
Which Are the Fastest-growing Social Networks?
Measured by monthly activated users (MAU), Facebook proves a clear-cut winner as it currently holds over 2.6 billion MAUs. It's also the first social network to surpass 1 billion registered accounts. (Statista)
Do Customers Use Social Media for Shopping?
Nowadays, more and more buyers tend to browse social networks to look for product reviews and recommendations. GlobalWebIndex pointed out that 54% of browsers surf on various social networks for product research.)
How Many People Use Social Networks for Business?
Hootsuite's social media statistics reveal that 40.4% of all internet users on this planet utilize social media for business purposes.
In details, the number of users utilizing social media accounts for work per country is:
India: 47%
Canada: 31%
Australia: 30%
USA: 27%
UK: 27% (Backlinko)
Social Media Statistics on Each Platform
Each social network is truly a huge gold mine for marketers. To help you make the most of these gold mines, we have put together a detailed list of social media statistics based on each platform.
Facebook Statistics
Facebook has been shaping the social media landscape since its launch in 2004.
Constantly evolving to meet user needs, Facebook is the biggest social media platform on the planet with 2.32 billion+ active monthly users and 1.82 billion logged-in people every day.
And to marketers, this is definitely their #1 social media marketing channel.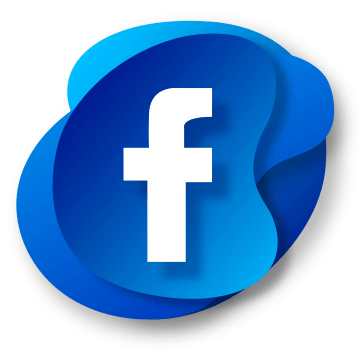 53%
of Gen Zs visit Facebook daily. Facebook users spend 58 minutes per day on Facebook.
98.3%
of users access Facebook from mobile devices. 95.1% of all Facebook sessions take place on mobile.
55.6%
Images posted by Facebook pages are the most shared (55.6%) compared to other post types.
500 million users
Facebook Stories has been used by over 500 million users. (Facebook) Political content is the most viewed genre of Facebook Stories.
$21,221 millions
Advertising is how Facebook makes most of its money. Facebook Ad Revenue is $21,221 (in millions), 22% up year-over-year
530%
Videos posted directly on Facebook receive 530% more comments than YouTube videos shared on Facebook. 81% of businesses prefer video marketing on Facebook.
44.2%
Links were the most commonly used content type for brands on the network at 44.2% of all brand posts. The average organic reach for a Facebook post is 5.2% of the page's total likes.
Instagram Statistics
Instagram is the second most-used social media platform among marketers, behind only Facebook. Instagram is the 8th ranked among the most-visited websites by traffic, according to Semrush, and the 5th ranked as to SimilarWeb.
Here are some amazing social media statistics to let you know the right potential of Instagram: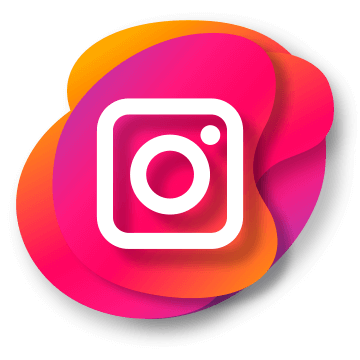 1.2 billion
Instagram currently has 1.2 billion monthly active users and 500 million of them use Instagram Stories. Posts and Stories are the top two most effective content types for influencer marketing.
81%
of Instagrammers use the platform for product and service research purposes
The top 3 countries with the largest Instagram audiences are the US (140 million), India (120 million), and Brazil (95 million).
150million+ people
people use Instagram Direct every month to reach out to a business.
41%
of people in the U.S use Instagram, including 5% of U.S children under 12, while 9% of Americans have no idea what Instagram is. US users spend an average of 29.6 minutes per day on Instagram.

Youtube Statistics
As for Alexa, YouTube is the second-largest search engine in the world. More than 500 hours of content is uploaded to YouTube every minute. The question is how this wizard has been and will affect the marketing world in 2021 and beyond.
Let's find out with the social media statistics compiled below: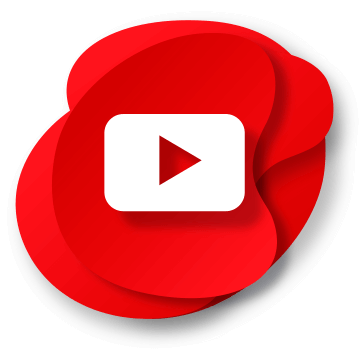 85%
YouTube is the second most favored channel for businesses sharing video content. 85% of video marketers are using YouTube for content marketing.
9/10
of the best-performing YouTube videos use a custom thumbnail.
70%
70% of total watch time on Youtube comes from mobile. YouTube on mobile devices reaches more adults aged 18 to 24 than any TV network.
25%
YouTube accounts for more than 25% of total worldwide mobile traffic.
14m50s
14 minutes and 50 seconds is the ideal length for videos ranking on YouTube's first page results.
78.9%
of videos ranking in the top 10 of Google's search results are hosted on YouTube.
Twitter Statistics
Receiving 353 million monthly active users worldwide, Twitter is an essential medium to stay up to date with global hot potatoes from diverse related niches, including politics, celebrities, fashion trends, or business advertising.
As to Statista, 59% of B2B marketers and 53% of B2C marketers use Twitter to market their businesses. Keep reading these social media statistics to get a better hang of this platform.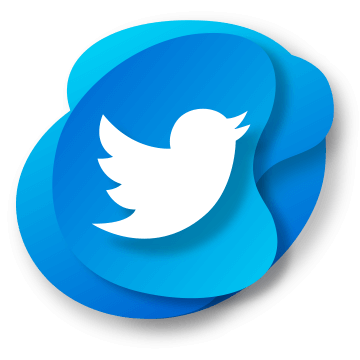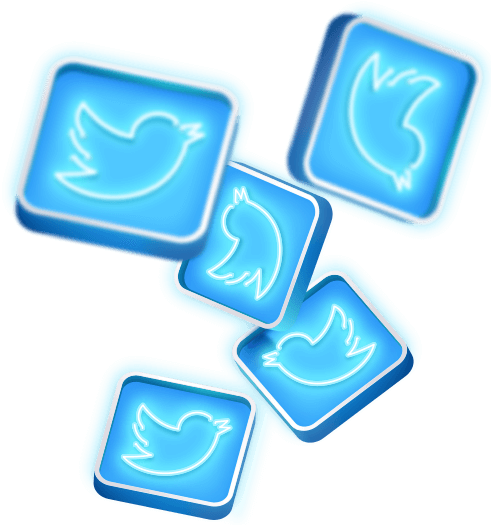 200 million
Among 353 million active Twitter users, 200 million can monetize based on this platform daily.
12%
Socially responsible ads on Twitter perform 12% better than standard ads. Twitter ads reach 5.8% of people worldwide.
500 million
Over 500 million tweets are posted daily. Tweets including hashtags reach 100% more engagement. Tweets containing a GIF boost engagement by 55%.
40%
Approximately 40% of Twitter users are willing to purchase directly from an influencer's tweet.
42%
People love watching media via Twitter. 42% of Americans view photos as their favorite Twitter activity, while 32% use the platform for videos.
36% growth
When it comes to site traffic, Twitter boasts 36% growth yearly.
Pinterest Statistics
Looking for a platform catering to your ideas and inspiration? No other platform can do it better than Pinterest. If you haven't thought of including Pinterest in your social marketing strategy, these provided Pinterest statistics will change your minds.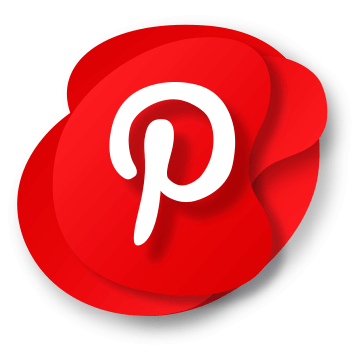 250 million
Pinterest has more than 250 million users. More than 2 billion searches are conducted on Pinterest every month.
85%
of female Pinterest users trust the app to plan life moments. Pinterest helps 55% of users interested in fashion to discover style and fashion products.
189 million
Within the last 12 months, 29% of B2C marketers used Pinterest to promote their businesses. Adverts on Pinterest can reach 189 million people.
37%
Pinterest announced the monthly increase in users is 37% year over year, equating to 459 million people.
90% growth
of weekly Pinterest users based on the platform in their path to purchase. 66% of users buy something from a brand after seeing one of their pins.
2x higher ROI
Pinterest ads have a 2x higher ROI for retail brands, outstripping other social platforms. It performs a 2.3x more efficient cost per conversion, compared to other social platforms.
TikTok Statistics
Released in 2016, out of the blue, TikTok took the social media world by storm. Though TikTok comes as a newbie, it isn't inferior in terms of popularity and user endorsement.
The social media statistics below will prove TikTok's buzz-generating power.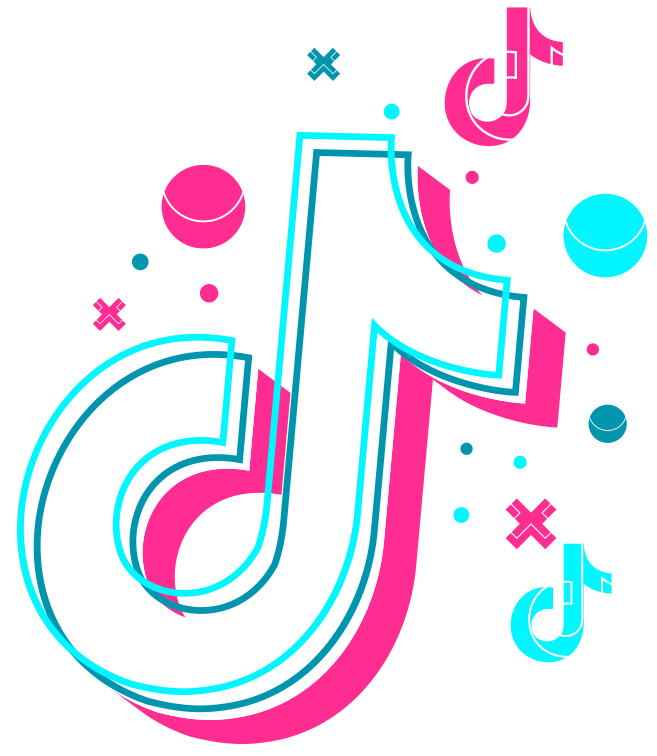 2 billion+
TikTok reached over 2 billion+ downloads and became the #1 most downloaded app in 2020.
850 million
people use TikTok around the world. (Hootsuite) 60% of all users in TikTok are Gen Z.
689 million
TikTok has 689 million monthly active users with 167 million daily active users. Americans contribute to this number with around 100 million monthly active users.
52 minutes
Every day, users spend 52 minutes surfing TikTok. 90% of all TikTok users access the app daily.
61%
of TikTokers claimed that they would love to buy from brands that they see advertised on TikTok.
576% growth
TikTok has gained 576% growth in site traffic year over year. It has surpassed Instagram as the 2nd favorite social media app among U.S. teenagers.