Are you starting a blog and struggling with how to attract and keep your readers? Don't worry. That's what most newcomers have to deal with, not just you.
Let us tell you this. When we first started our blog, we ran into tons of problems, formats, topics, images, writing style, website traffic, etc. It took us a long time to figure out what we should and shouldn't do. However, tough times won't last if you don't give up on yourself.
Now we still have a lot to learn and improve. But when looking at our old articles, we realize how far we've come.
Today, we're glad to share with you 7 precious lessons we've learned as a blogger. Hope you find them helpful!
#1 Understand Your Niche
First and foremost, you have to define your target audience. The narrower your niche is, the better you'll be able to determine and develop relevancy.
To illustrate, if you're in the WordPress niche, then a relevant article could mention WordPress tutorials, plugins, themes, for example. In contrast, an article about animals should be kept at bay. In other words, this helps point out what to focus on, and how to share it with your audience.
Also, understanding your readers allows you to provide content that goes beyond filling readers' needs. Juicy content can answer their questions, fulfill their desires, solve their problems, and in some way add value to their lives.
To know who's going to read your blogs, take the following tactics:
Analyze Existing Readers: The best way to find out your niche is to analyze the existing database by tools such as Google Analytics.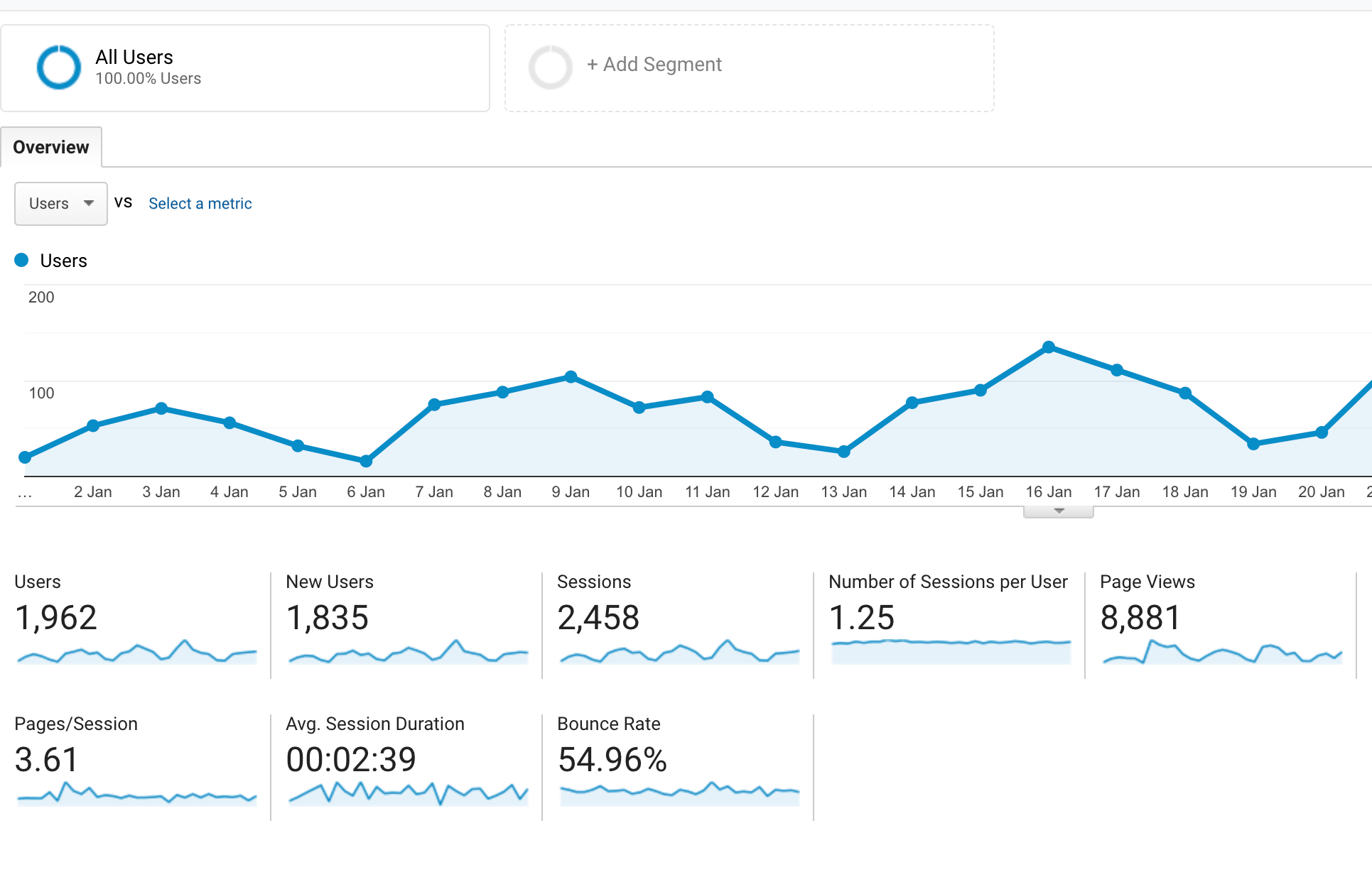 It gives information about the channels your audience comes from, the type of content they're engaging with the most, etc. The collected data is extremely beneficial for you to understand key insights, so you can make more informed decisions during the planning process.
Analyze Competitors: Your target audience may overlap with that of competitors, which means it's worth looking at what your competitors are doing, who they're targeting, and how they're positioning themselves.
That way, instead of starting from scratch, you can take advantage of the lessons they've already learned. It will save you huge time and resources.
#2 Write about Proven Topics
Choosing topics to write can be quite daunting. They must be up-to-date and bring significant information for your readers.
Bear in mind you should avoid topics with too few relevant reliable sources. Once you have verified opinions from others to validate the one you're writing about, your words become much more valid.
To select the right topics, you need to:
Identify the industry trends by tools such as Google Trends, which intends to indicate what people are searching for. Then look at the topics that generate the most interest and engagement.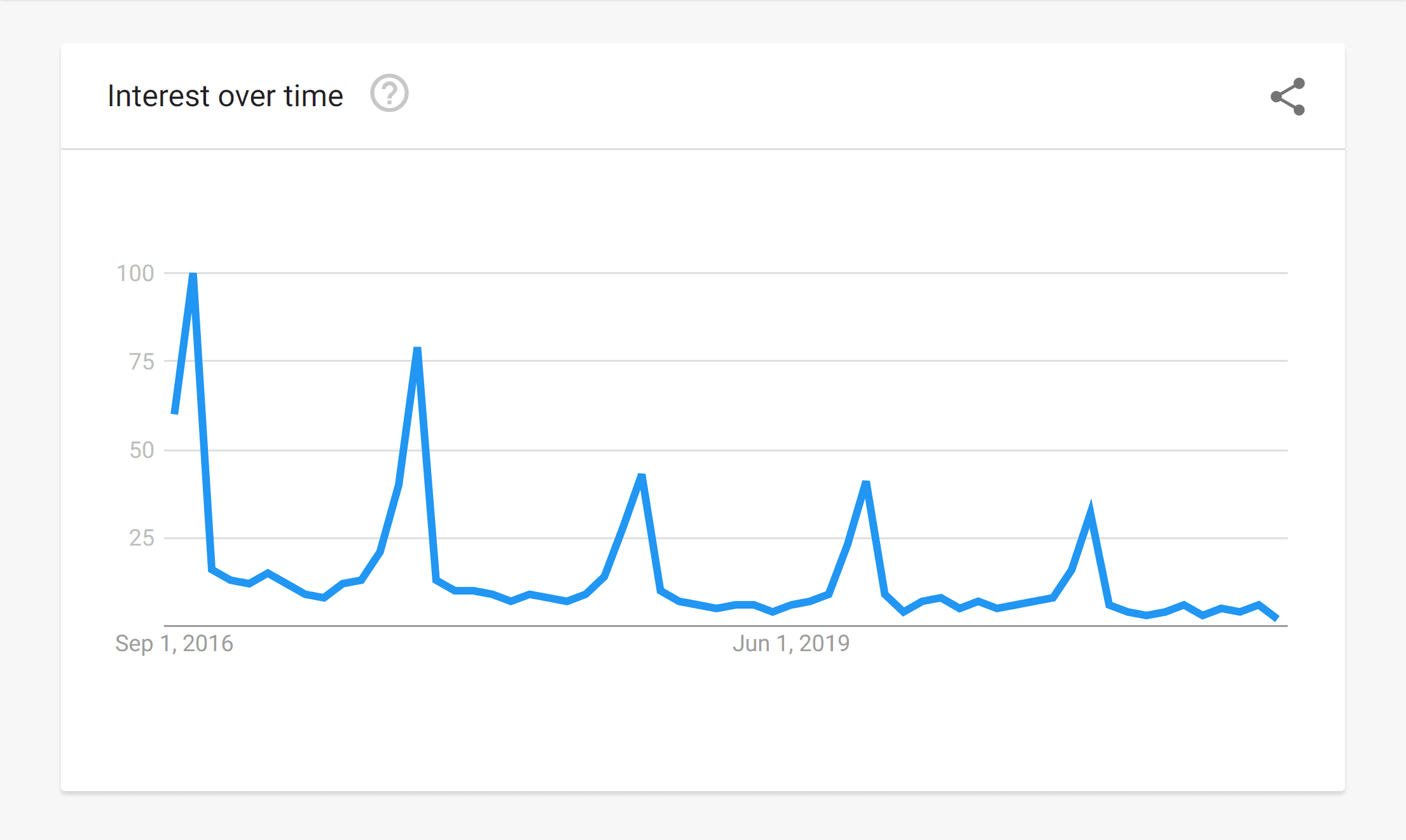 Research and read others' blogs in the same niche and write down precious ideas from their posts.
Ensure your blogs are researchable and empty of uninformative topics.
Not focus on too large or too narrow subjects.
#3 Make a Clear Outline
Outlining the topics you wish to discuss before you actually begin writing is vital to a successful blog. Outlining aids in constructing and organizing ideas in a sequential and thoughtful manner. When starting to draft a blog, these aligned ideas will help you keep a smooth, coherent writing flow without missing out on a point.
It also encourages you to pick relevant information or quotes from sources early on, giving you a solid foundation and groundwork.
Follow the guide below to design an outline:
Identify your topic and keyword.
Read and compare other blogs on the topic.
Decide the main points you would like to toss around.
Arrange the sub points in numerical and logical order so that each unit connects back to your main point.
Find relevant sources.
Write proper transitions between paragraphs.
#4 Write Catchy But Realistic Headlines
A headline gives the first impression to visitors. It somehow affects people making the decision to read your article or not. Thus, it's important to grasp the most effective ways to craft a better headline:
Be straightforward and specific.
Begin with numbers, especially odd numbers. Headlines containing numbers usually perform 36% better than other types of headlines.
Whichever number you choose, make sure you cover all of the points in your article. Don't try to over impress your readers with unrealistic headlines. Keep your blogs trustworthy.
Add adjectives and power words.
Find the hook without spoiling the ending so that you can grab your readers' attention and inspire their curiosity.
Try a template.
#5 Focus on Quality over Quantity
It's necessary to have a content plan to publish your articles frequently and consistently. But don't overwhelm yourself with too many articles. Instead, you should guarantee the quality of every single blog as it saves you from rewriting under-quality content.
Quality always beats quantity. Google gives some merit to sites with fresh and valuable content. If you abuse the site and push out a dozen crappy articles, it will benefit you a little bit. But then this will result in a penalty from Google soon.
Also, producing high-quality content on a regular basis helps increase the domain authority of your WordPress site.
#6 Use Scannable Formats
Research suggests that people view and scan web pages rather than read everything word-for-word. That's why formatting comes in. A well-formatted blog makes it easy for your readers to skim. So they can decide whether your post is worth their time, and then dive in if they feel it is.
For this reason, you should strive to keep your articles as clear, quick reads. The question is, how do you format your blog? Here are some techniques:
Divide long texts into headers and subheaders.
Use bullets and numbered lists to break up key information.
Add quality, informative visual illustrations.
Write neat paragraphs with 3 to 5 lines.
Use short sentences with no more than 20 words.
Make use of the table of content.
Keep your background simple.
#7 Take Advantage of Supporting Tools
Integrating software and tools will significantly improve your productivity as well as the quality of your blog. Without them, you can find yourself drowning in an endless sea of spreadsheets, post-its, and paperwork.
To get your blog out the door, you need the right solution. Here are some tools that we pick to manage our blog website:
| | |
| --- | --- |
| Software & Tools | Functions |
| WordPress | Content management system |
| Password Protect WordPress | Pages & posts password protection plugin |
| SiteOrigin | Page builder plugin |
| Google Keyword Planner | Keyword planner tool |
| Google Analytics | Data analysis tool |
| Rank Math | Search engine optimization (SEO) plugin |
| Mail Chimp | Email marketing tool |
| Canva | Image maker tool |
| Asana | Project & team management tool |
| Slack | Team communication management tool |
| Google Workplace | Blog management tool |
How to Become a Better Blogger: Practice, Practice, and Practice
This article has shown 7 lessons we've learned since we first started our blog. We hope that it will make you become a better blogger.
Bear in mind that it is not something you can reach in a few days. Success costs a lot of time and effort to research, learn, practice, and repeat. Although the beginning can be tough, you will soon achieve what you deserve through perseverance and hard work.
Be patient and continuously apply these tips, you will conquer your dream!