As more and more eCommerce business owners intend to build their stores on Shopify, you all need a method to communicate with customers most effectively.
A few years ago, the main contact solutions were email and phone. However, the two mentioned ways haven't been useful anymore. Phone calls cannot be active for all customers from different time zones. And emails take too long to be responded to. That's why you should search for an alternative.
If you're running an eCommerce store on the Shopify platform, you come to the right place. Now, we'll show you a list of the 5 best Shopify live chat apps for your stores. This post will start with the definition of live chat, then continue unpacking their features in detail.
Top 5 Live Chat Apps for Shopify Stores
What is a Live Chat?
Live chat is a kind of messaging software that allows you to speak to customers directly as an eCommerce staff or owner. Those are usually about customer service and technical support. Live chat now works as a pop-up chat window within a company's website.
Many eCommerce stores decide to use live chat apps as part of their SaaS infrastructure. It can replace phone and email customer support that often takes hours or even days. By offering a prompt way of asking questions or following up on information on websites, you can assure them that their purchases are being well taken care of.
As mentioned, live chat is a perfect tool for enhancing your customer service experience. Keep reading to know the reasons why eCommerce store owners should use Shopify live chat app.
Why Do Your Stores Need a Shopify Live Chat App?
Nowadays, Shopify customers prefer live chat to any other communication system. Live chat is a cost-effective way to offer better support and improve sales. Moreover, live chat service can enhance customer satisfaction levels and brand reputation.
Enhanced accessibility to your customer support staff can identify upsell and cross-sell opportunities for your eCommerce business. It helps your visitors learn about new product launches, sales, as well as upcoming discounts.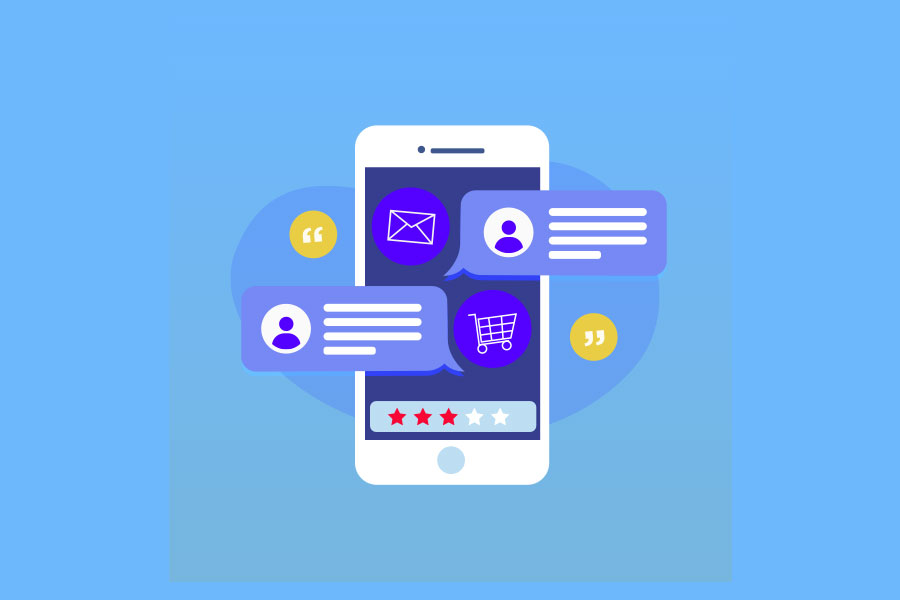 Customers are gradually considering live chat apps as a standard service, so adapting them will help you acquire more customers by retaining their confidence. Therefore, the right live chat app can significantly help you attract potential customers.
Now, we want to share a list of the best 5 live chat software for Shopify to help you find the app that works perfectly for your business.
Top 5 Live Chat Apps for Shopify Stores
#1. HelpCenter

HelpCenter stays a top-notch Shopify live chat app on our list as it actually provides a full package of customer service solutions including live chat, helpdesk ticketing, and an FAQ builder.
You won't need to worry about a long setup process since you can get started with HelpCenter within seconds, regardless of your background or skills. Although live chat has been developed recently, it holds everything you might need to successfully interact with customers.
HelpCenter provides you with a fast and efficient way of communication with customers at all times. Apart from seamlessly integrating with Shopify, this live chat app gives you the ability to access and manage inquiries from several channels in a single location.
Plus, the included multilingual FAQ builder is well-organized and easy to instantly answer all customer questions.
Price: Free. The paid version starts at $9.99/month.
#2. Tidio

When it comes to Shopify live chat apps, Tidio tops the list as it offers the best-in-class features to achieve a higher customer satisfaction level. It manages all customer interactions and supports all live chat, e-mail, and messenger communication in a specific interfere where you can quickly respond to all the queries.
If you want to interact with your customers all the time, Tidio is the right choice for you. Tidio live chat offers a real-time connection with you and connects with bots when you don't have much time on replying to customers' requests. The included AI-based chatbots can help set up automated messages based on visitors' behavior and boost sales.
Price: Tidio is available in free and paid versions. Its paid package starts from $10/month for unlimited contacts.
#3. Gorgias

Gorgias is the best help desk system for Shopify stores. Thanks to all the features inside, you can create an incredible customer support experience, improve team performance, and increase sales.
Gorgias effortlessly handles all requests in a centralized interface that improves your store efficiency. By offering stunning pre-made templates, you'll be able to rapidly tackle your customer issues and set up automated responses with personalized messages.
Price: Gorgias starts from $50/month with a 7-day free trial.
#4. Reamaze

Reamaze is another great Shopify live chat app for eCommerce brands. It helps your support team resolve customer queries in no time effortlessly.
Reamaze is also a help desk and FAQ help center platform to make all communications easier. It also provides quick access to your customer data to manage order returns, refunds, cancellations, etc., in the conversations. This helps improve the shopping experience of your customers.
But what makes Reamaze stand out is its automated messaging opportunities. It's possible to engage specific types of visitors using rules and pre-defined conditions. They can be divided into different criteria namely time spent on the store, specific Shopify parameters, etc. The software then uses chatbots to provide answers whenever customers need more information about your products.
Price: Basic version starts from $29/month with the 14 Days Free Trial.
#5. LiveAgent

Last but not least, LiveAgent proves a good live chat app integration with your Shopify store. It is a fully-featured help desk software that helps you bring personalization to your customer interactions with an all-in-one help desk solution.
LiveAgent is a chat widget that provides personalized real-time support and invites your customers to chat based on the time they've spent on your site, location, and visited pages.
The app gains customer trust for your brand and gives the requisite confidence to shop and buy online, thereby boosting your eCommerce conversion rate.
Price: Free, with a ticket version starting from $15 per agent per month.
Enhance Your Customer Service Experience with Shopify Live Chat Apps
As a matter of fact, the live chat app is a great solution for eCommerce store owners to engage visitors on the Shopify platform. Having live chat installed on your Shopify stores can help boost your business growth and build a closer connection with your visitors.
We cannot say which Shopify live chat app is the best. You'd better check all features of each mentioned Shopify live chat app, then select the best one. The most suitable live chat app for yours should be the one that helps you increase customer satisfaction, and boost your sales revenue.
You may also be interested in: