As an eCommerce store owner, attracting more and more customers to register on your site is necessary to boost your revenue. It will help increase customer loyalty and repeat purchases. To draw customers' attention, you should have an outstanding registration form to get subscribers to sign up.
However, the default WooCommerce only offers such a basic form that most of you can't customize it. As such, a WooCommerce registration form plugin is the best solution to customize your WooCommerce register page.
In this article, we will explain why you need a WooCommerce registration form plugin to run your online shop. Also, we'll show you a list of the 6 best plugins in the market.
List of 6 WooCommerce Registration Form Plugins
Why You Need WooCommerce Registration Form Plugins
If you're still confused about whether you should buy a registration form plugin or not, scroll down to discover its benefits.
WooCommerce provides you with a default registration form that is quite simple and only offers basic options. You can't have enough data fields for detailed transactions.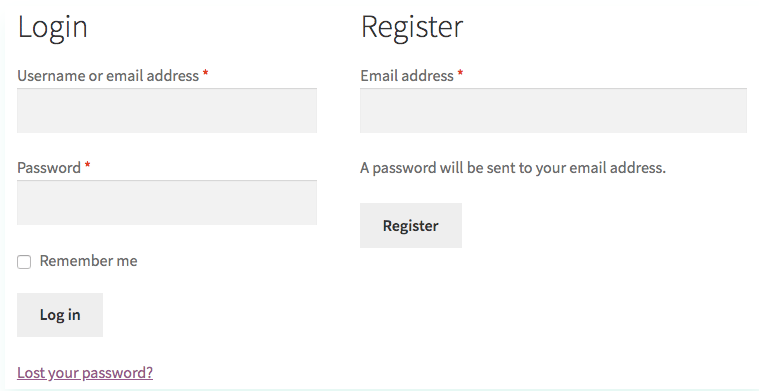 Therefore, you need to add advanced field options to extract more information from your customers. It will include user roles, color picker, geolocation, social login, payment registrations, etc. All of these options will be provided by the registration form plugins. Those hence make the signing up process easier for your customers.
Automatically Send Update Notifications to Customers
Some WooCommerce registration plugins let you add your customers as newsletter subscribers. It's also easy to inform and update your users whenever you make changes or any upcoming events on your site. Without a doubt, adding a newsletter subscription alongside the registration will make collecting data better.
Make Payment and Delivery with Ease
Another major point is that you can fully utilize important data like billing & shipping that you collect from the form. A WooCoomerce registration form plugin normally seamlessly integrates with payment services to allow customers to pay instantly while filling the form. As such fields like address and the time zone will make shipping more convenient.
Let's continue with some best registration plugins to manage your eCommerce site more effectively!
6 Feature-rich WooCommerce Registration Form Plugins to Customize Your Form.
There are 6 top-notch registration form plugins in the market. Depending on your budget and demand to modify forms, you can select the suitable one for your online business.
#1 WooCommerce Registration Plugin by Addify (Premium)

WooCommerce Registration Fields Plugin a powerful plugin that charges you $49.00 annually. It enables you to add a wide variety of custom fields like file uploads, dates, dropdowns, color picker, and many more. Additionally, you can add multiple fields and position them anywhere on your user signup form.
Besides, you can enable B2B registration solution and add fields dependable to user roles. With this plugin, you'll be able to approve new users manually. That means new customers can't log in until you validate them.
#2 Profile Builder (Freemium)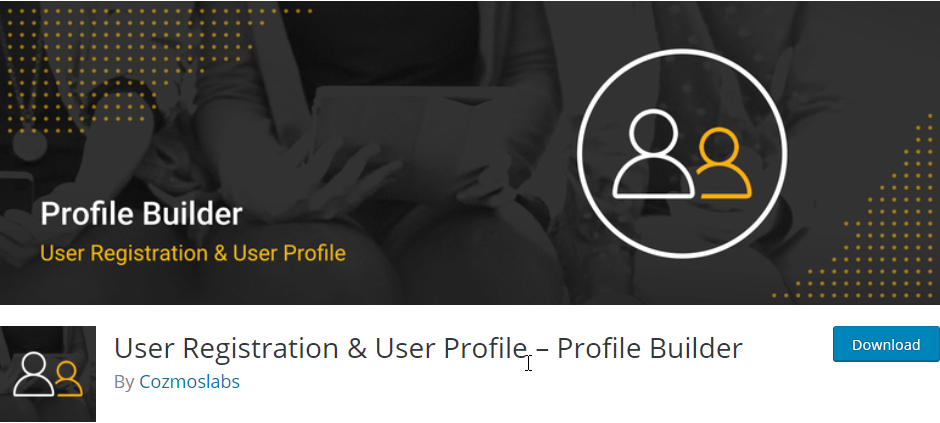 Profile Builder is an amazing free WooCommerce registration form plugin. As stated in its name, this plugin is famous for creating a profile and user registration form. You're allowed to customize your website by adding front-end menus for all your users with ease. Then, it provides your users with a simple way to register and adjust their accounts.
By using this plugin, you can implement a ton of shortcodes to add different custom fields effortlessly. In addition, it also allows you to modify the user roles from admin bar settings and set up a private website for members only. More advanced features of this plugin include content restrictions, Google reCaptcha, drag and drop form builder, etc.
The free version offers limited features. So, if you want to get access to more advanced features, just simply purchase a Pro version for €149.
#3 User Registration (Freemium)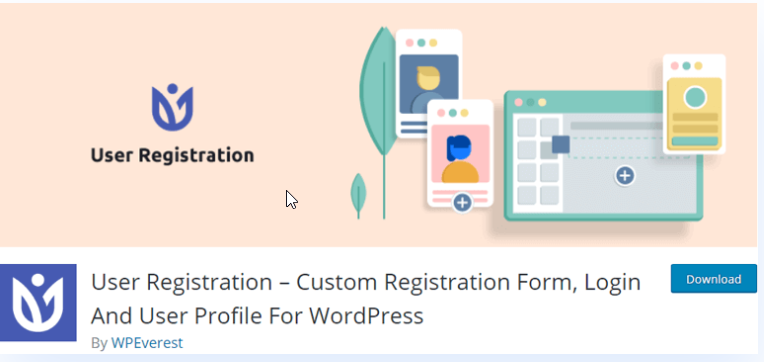 The next top-notch WooCommerce registration form plugin is User Registration. Its drag and drop form builder lets beginners create unlimited forms in no time. User Registration plugin, by default, offers conditional fields, multiple design templates, and layouts.
What's more, the Premium WooCommerce add-on of this plugin enables you to easily manage billing and shipping fields. This way, you can keep track of all your site's data along with using extra features.
Also, it supports social login options. Hence, it gives a simpler way for the user to log in via their social media accounts. Humbly speaking, it's truly worth investing your time and money in this plugin.
You can download it for free, or upgrade to a premium of $69 if you want to unlock advanced features.
#4 RegistrationMagic (Freemium)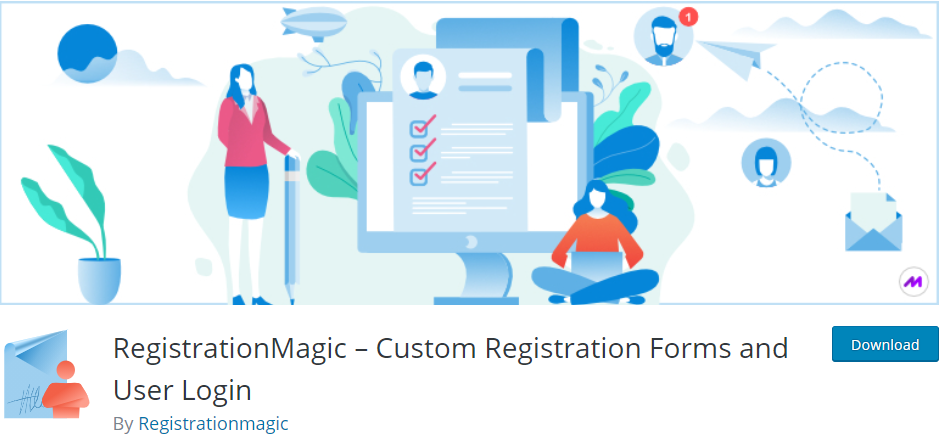 Another highly-rated WooCommerce registration form plugin is RegistrationMagic. This plugin gives you full control of user registrations on your website. You can create various forms for your users with different pre-defined form fields.
You might be amazed by the design, as it offers two form styles and three layout options. This plugin also permits you to alter the color scheme and insert your logo into registration forms to raise brand awareness. Even with various advanced options, RegistrationMagic still keeps a friendly user interface.
Another feature of this plugin is to get analytics insights and tracks user activity. For those outstanding features, a single site license of this plugin will charge you $89.
#5 Registration for WooCommerce (Free)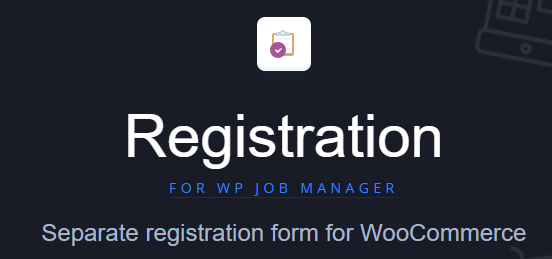 If you're on a budget and looking for a free WooCommerce registration form plugin, Registration for WooCommerce is the best for you. This plugin helps you customize the default WooCommerce register page of WooCommerce. Thanks to the dedicated technical support team, everyone, even complete newbies can set up and utilize it without hassles.
As you can see, combining login and register forms are not ideal in all situations. That's why the plugin lets you separate registration forms and log in through a provided shortcode. As a result, you can have an individual page for signing in and signing up.
#6 WooCommerce Registration Fields Plugin by Extendons (Premium)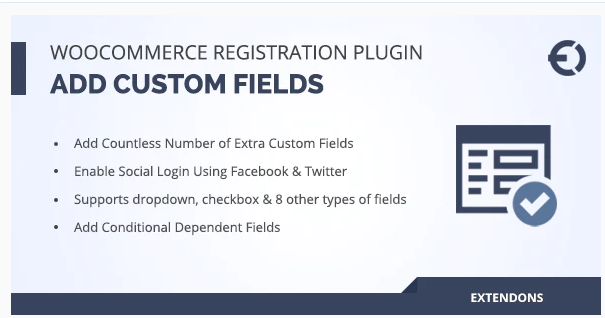 The last one on our list is the WooCommerce Registration Fields plugin. It comes with tons of features including enabling, disabling, or editing the default WooCommerce registration fields. Furthermore, you can add text area, multi-select box, file upload, color picker, numeric field, and tons more to your custom form.
In parallel, this registration fields plugin enables you to assign user roles on the same registration page and restrict content, too. Also, it has a bonus of social login. Your customers can log into your site via social channels like Facebook or Twitter.
To get this plugin installed, you have to pay $29 for one regular site license.
Which One is the Best Woocoomerce Registration Form Plugins?
You've gone through a list of the 6 best WooCommerce registration form plugins. Each of these plugins is easy to set up and packed with numerous powerful features.
With unlimited custom fields, each plugin offers, you get a lot of options to beautify your registration form. We cannot tell you exactly which one is the best. It totally depends on your business scale and budget.
Hope this article is sufficient to help you select the most suitable plugin. Hence, you can tweak your website forms, collect data, and eventually generates leads.
Likewise, if you wish to know more about building or tracking forms, check out our WordPress Contact Forms. Or you have any questions about our plugin recommendations, please leave your comment below!