Switching from traditional hand-sign to digital signature breaks new ground in business modernization. Not only does this allow you to get rid of mind-numbing work, but it also contributes to streamlining and accelerating the speed of business in the long run.
Considering each online signature service boasts its own unique features and operation, choosing the right one that meets your needs is such a tricky task.
Aware of this concern, in this article, we'll shed light on the 5 best online signature software for your business. Their striking features, platforms supported, drawbacks, and pricing are also brought forward.
At the end of this article, you'll know:
How to Choose the Best Online Signature Software for Your Business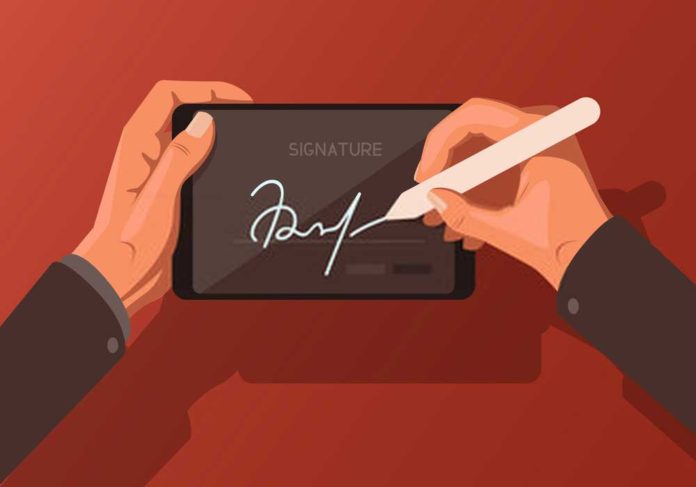 In general, the best online signature software for your business should:
Fit your business requirements
There are wide choices of online signature apps available in the market. You need to analyze your business needs and budget requirements while considering the right online signature software for your business. Ask yourself "why we need digital signatures?" and "will we need it in the long run?".
Have a user-friendly interface
Considering the app can be widely used by the vast majority of employees in your company, it should be intuitive to avoid unnecessary learning curves. Plus, it should be responsive on any mobile device.
Make the signing process easy
Some e-sign tools guarantee to let you sign with just 1 click. That's great as you can save lots of time on document transactions. Make sure to choose the one that offers flexibility too, e.g. multiple platforms and types of documents supported, customizable signatures, language support, etc.
Be secure for your business
Privacy is the top priority when handling business documents, especially proposals and contracts. The best online signature software must protect your private data. You need to carefully study its privacy policy. Are they GDPR-compliant? Are they honest in including details about their data protection system or security risks?
Last but not least, the software should be lightweight and seamlessly compatible with your existing software.
Following is our handpicked list of the top 5 online signature software along with their key features, pros and cons, and pricing plans.
#1. PandaDoc

Platform: Windows, macOS, Android, iOS
PandaDoc is a feature-rich online signature tool with an intuitive user interface. This award-winning software offers diverse digital signature options to suit every single need.
Not only does PandaDoc give a green light to a single signature for a one-off contract, but it also allows regular documents signed for your business.
Built with simplicity in mind, the process of creating, uploading documents, and signing with PandaDoc takes place as quick as wink. The automated workflows optimize the overall signing progress while specific signatures are dependent on each signee.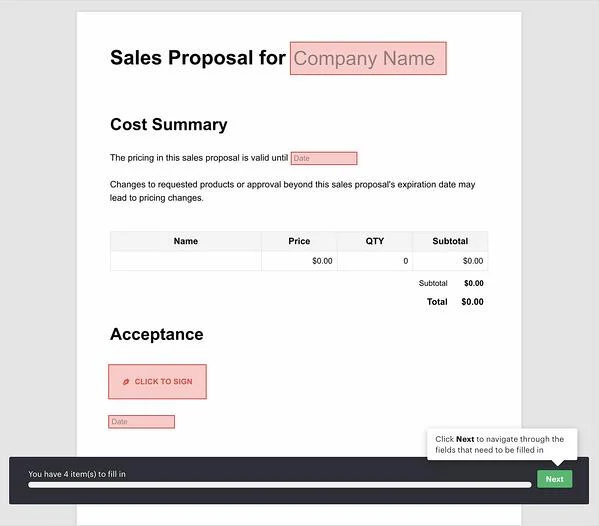 Besides, the tool also records audit histories. This comes in handy if you want to keep track of the exact person, date, and time the signatures are made.
On top of that, with its drag-and-drop editor, design templates, and CRM integration, you can freely customize your sales documents to align more with your brand and deliver a better customer experience.
For those reasons, PandaDoc clinches our top spot for the best online signature software overall.
Price: PandaDoc comes with a free and paid plan.
The free version easily meets basic signature needs with unlimited legally binding signatures and document uploads.
The Essential plan starts at $19/month/user and is billed annually. It includes templates, the audit trail, and rich media with a drag-and-drop editor.
The Business plan is $49/month/user with extra features like custom branding, approval workflows, CRM and Zapier integrations, etc.
Pros:
The free version includes unlimited signatures and payment collection.
It comes with a 14-day free trial and demo request.
Cons:
The Essential plan costs are based on individual months and users when billed annually.
#2. HelloSign

Platform: Web
HelloSign is considered one of the best online signature software for freelancers. Why? Simply put, it brings to the table dozen of robust features at a reasonable cost,  which is a steal for solo business owners.
HelloSign joins the eSignature market with its unique colors. It's a combination of customer service, customization, flexibility, and competitive pricing.
You'll be amazed at how generous its lowest pricing offers. Aside from saying "yes" to the audit trail and signer fields, it also supports reminders and notifications, cloud storage integration, and unlimited signature requests.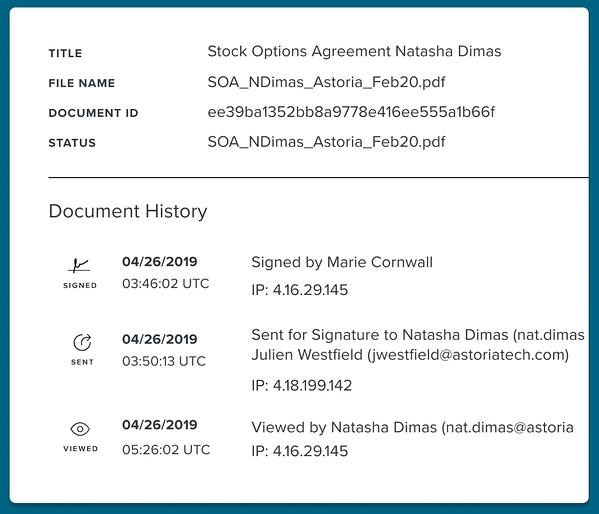 More than that, you can also secure your documents with two-factor authentication and tamper-proof features.
Price:
The Essential plan starts at $15/user/month
The Standard plan starts at $25/user/month
Pros:
Reasonable prices
Professional documents with signer fields and unlimited requests
Cons:
No free version is available
The standard plan starts with two users
#3. Adobe Acrobat Pro/Adobe Sign

Platform: Windows, macOS
Say goodbye to mind-numbing work and turbocharge your team workflow with Adobe Sign. This e-sign solution is endorsed by thousands of small businesses due to its advanced options on signing online and on user computers.
Adobe Abocrat is no longer a strange name in the PDF editor community. People make use of the software to read PDF files for free.
When you upgrade Adobe Abocrat to its Pro version with Adobe Sign, it gives the go-ahead to adding signatures to a document. Also, you can easily send documents out for other team members to sign.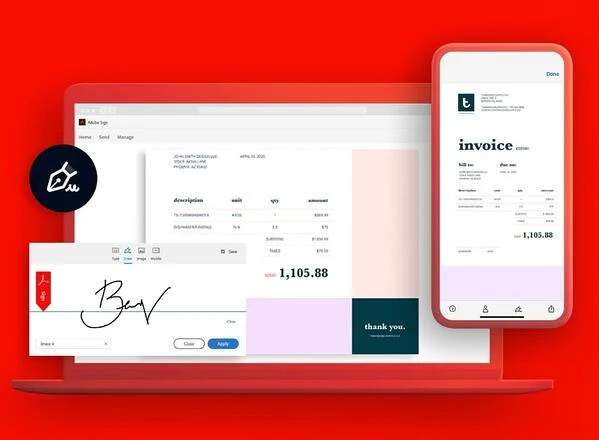 One thing we really like about Adobe Sign is that it permits you to manage signing workflows from any location via any device. Anyone, from your teammate or outsiders, from anywhere on earth, can join together to securely sign a document.
What's more, the tool instantly converts any document into an online form and collects payment from customers directly via PayPal. It will keep you in the know any time the document is viewed or signed.
All in all, Adobe Sign is the best online signature software to streamline your transaction and business.
Price:
The price ranges from $9.99 to $19.99 per month, depending on your specific online signature needs.
Pros:
You can sign and edit PDF documents with this software
It's popular so you can easily get support.
Cons:
Adobe Sign doesn't have a free version.
#4. DocuSign

Platform: Windows, macOS, Android, iOS
Another bigshot in the E- signature niche calls the name of DocuSign. Experts say it's the best online signature software for contract management. Is this true? Well, let's figure it out below!
If you follow the online signature industry long enough, you surely know the well-established reputation of DocuSign in helping people sign online. It stands out from the crowd with a strong emphasis on secure, cloud-based contract signatures and storage.
The software proves a helping hand in getting remote work done faster and easier. Using DocuSign, you can sign sales contracts, offer letters, account openings, and invoices from anywhere and at any time.
Keeping an eye on the signing process is never easier with DocuSign, as it keeps you updated via automatic reminders and notifications on every signing step. Worry about its compatibility? No such need, since the tool owns leading APIs and 350+ interactions that seamlessly work with your existing systems and apps.
On top of that, its eSignature Signing Insights will give you a clear picture of signer behaviors. Thanks to this, you can optimize the signing experience for your customers and close more deals.
Price: Starts at $10/user/month, billed annually.
Pros:
One of the pioneers in the online signature niche
High security
Reasonable price
Cons:
Free trial included. However, a subscription is required for use after a free trial.
#5. Docsketch

Platform: Web
There comes a saying "you get what you pay for." However, in some cases, what you get can go beyond your expectation, even if you don't need to spend any dime. Believing it or not, Docsketch is that special case.
Docsketch is brought to life for a sole purpose – simplify and speed up document signing. This free electronic signature tool boasts such a to-the-point user interface, which helps minimize mistakes and boost singing faster.
Compared to its competitors in this list, Docskectch gives aways a host of paid features in a free plan, such as document tracking, reminders, flexible document workflows, etc.
You can let a group of people sign at once or in a specific order. When the case falls on the latter, the tool will smartly notify each person when it's their turn. Plus, it's possible to turn most common documents into templates and reuse/resend them to anyone.
Best of all, every document signed with Docsketch will be recorded under an audit report that meets the U.S. and international eSignature law requirements.
Considering its powerful features and price, Docsketch undoubtedly wins the title of the best online signature software for values. Many reputable brands put their trust in it, namely Sumo, ConvertFlow, TinySpeed, etc.
Price: Free for one user/month/ three documents. Paid plans starting at $10/user/month.
Pros:
It's feature-rich and easy to use
The tool offers a free plan and a free trial
It comes with great support
Cons:
It lacks advanced features like REST APIs, more customization, and native fonts for signing in many languages.
Ready to Boost Your Workflow with Your Best Online Signature Software?
This article has showcased the 5 best online signature software for your business. Their main features, supported platforms, advantages as well as pricing are also carefully looked at.
Here are some key takeaways:
PandaDoc – the best online signature software overall
HelloSign – the perfect e-signature solution for freelancers
Adobe Abocrat/Adobe Sign –  an ideal pick for streamlining your transaction and business.
DocuSign – the best online signature software for contract management
Docsketch – the best e-sign tool for values
Do you use digital signatures in your daily life? Which online signature software do you use? Share with us your picks below!