It's undeniable that manual signing is time-consuming and bothersome for all businesses. That's why business owners are striving to look for an alternative.
Fortunately, electronic signatures are born to tackle those annoying problems. It helps you not only manage the workflow effectively but also cut costs of printing physical documents.
Well, if you want to explore more about the use of eSignature, you've come to the right place. In this post, we'll discuss 5 common uses of electronic signatures for small businesses.
You may want to check out our previous article to know some reasons why we need digital signatures nowadays.
Use Electronic Signature for Business Sales Agreements
As a matter of fact, sales contracts play a vital part in all businesses. Corporate transactions are rarely conducted without a formal agreement.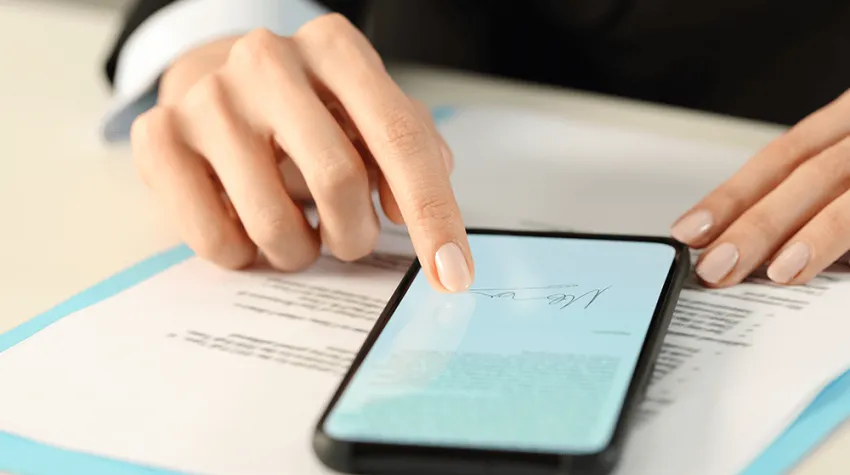 In companies and organizations, sales contracts are signed regularly. However, due to the long distance between your own office and your partners, it takes days and weeks to sign contracts. Then, your business's profit will be directly affected because of delays in closing such agreements.
Now, with electronic signatures, you'll be able to conclude sales agreements online instantly without waiting for multiple signees. The sales contract comprises B2B sales, residential business, real estate contracts, service businesses, and many more.
In addition, for those companies dealing with custom-made commodities, receiving final approval agreements before starting to manufacture is a must. Using electronic signatures will give you more time to perfectly prepare the order instead of waiting for approval documents futilely.
Apply Electronic Signature for Supplier, Distributors, and Vendor Contracts
All small businesses need vendor, distributor, or supplier contracts to secure both parties' legal obligations to each other. Having a contract clearly with them sets out the roles and responsibilities of both parties.

Those agreements need to be negotiated as soon as possible. If your business goes for manual signing, it takes plenty of time and effort to coordinate the dealing process. Then, it will definitely interfere with your company's business progress.
Using electronic signatures for your small businesses in all niches can help get the sign faster than ever. Compared to the traditional way of signing, digital signatures are more effective and time-saving.
Take Advantage of Digital Signature to Submit Forms to New Customers
If your businesses offer customer services including clinics, salons, or spas, using electronic signatures will be a perfect method to save time and money.
With digital signatures, customers can easily fill out forms or other documents to make a reservation online in advance. There is no need for them to go to the spa, wait for the form printed and signed.
Follow up Orders Change Using Electronic Signatures for Small Businesses
Using electronic signatures is also great for those businesses related to architecture, construction, and web design. This is because modifications are a must in these businesses.
It comes as no surprise for your clients to have new initiatives in the middle of the project. Taking advantage of eSignature enables your business to transfer the change order soon after getting it updated.
The manual signing, on the other hand, pushes you into project holdups. Thanks to eSignature features, you can easily save all your papers in the cloud and keep track of them whenever you want.
Implement Electronic Signature for Employee Contracts
Undoubtedly, there is a bunch of paperwork to recruit new employees. It includes acknowledgment statements, benefits enrollment, timesheets, tax, and insurance forms. If you do it manually, you are bound to face a lot of hurdles as well as delaying the joining of new employees.
Now all those documents can be filled out and signed most quickly using electronic signatures. It's time-saving for HR personnel to access an online dashboard to monitor the status of all HR files.
By using electronic signatures for small businesses, you will be able to complete the formation of the contract faster and safer.
Ready to Apply Electronic Signature for Your Business?
You've gone through 5 common uses of electronic signatures for small businesses.
With the use of electronic signatures, you will be able to eliminate the lengthy process of printing papers to get the documents signed.
Today, more and more business owners decide to move from paper-driven to digital workflows with a digital signature. So, it's your turn.
Share with us your experience when using electronic signatures for your business in the below comment. Or if you have any questions about eSignature, feel free to contact us.