It is absolute that everyone deeply desires a healthy website and a smooth Internet browsing session. Unfortunately, it does not always work just the way we want. Mention of the most common obstacle, web surfers and owners both encounter the 504 Gateway Timeout WordPress error.
In short, every time you browse a website, it will create and send a request to the hosting server. Normally, the server will respond with your content and the 200 OK status code as the successful request process.
The HTTP 504 Gateway Timeout error indicates that the server did not get a timely response from the upstream server.
Variations of 504 Gateway Timeout WordPress Error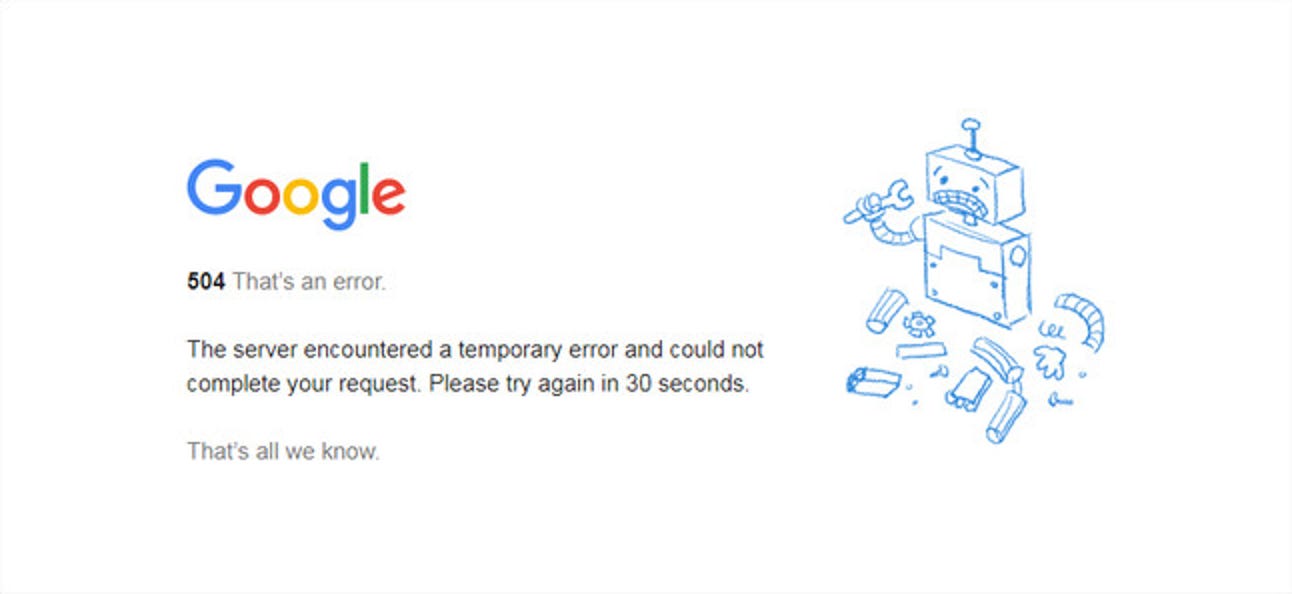 The display of 504 Gateway Timeout WordPress error message depends on browsers, servers, and operating systems. No matter how the message manifests, it means the same. For your reference, we hereby give you the list of the most popular versions of this HTTP error:
504 Gateway Timeout
504 Gateway Timeout NGINX
NGINX 504 Gateway Timeout
Gateway Timeout Error
504 gateway timeout php
Error 504
504 Error Code
504 Status Code
Gateway Timeout Error 504
HTTP 504
504 Error
Gateway Timeout (504)
504 Gateway Time-out – The server didn't respond in time
This page isn't working. Domain took too long to respond
HTTP Error 504 – Gateway Timeout
Causes of 504 Gateway Timeout Error in WordPress
Before addressing any flaw, it is necessary that we track back to its origin in the first place. The web server provides you with your expected resources along with a header after processing your request. The header informs you whether everything goes with the flows or not with the status codes.
Particularly, 5xx status codes stand for errors. As mentioned above, the miscommunication between servers causes the 504 Gateway Timeout WordPress error. Thus, the problem mostly does not come from your side but these factors below:
Domain: Website relocation to an unacquainted IP address may cause domain failure in resolution, which causes the Gateway Timeout error.
PHP workers: Insufficient PHP workers cause multiple requests process failure when visitors interact with a WordPress website.
Web server: Low on server resources may cause overload, slow request response, and timeout.
Firewall: DDos protection and malfunctioned configuration of some firewalls may prevent request processing from Internet providers or CDNs
Domain Name System (DNS): The HTTP error may come from a flawed DNS configuration and cache.
Connectivity: Temporary connection issues can be the source of multiple 504 Gateway Timeout WordPress errors on browsers, websites, and devices.
Impacts of The 504 Gateway Timeout Error
5xx class errors indicate the problems with the requisition completion. Particularly, the 503 Service Unavailable error simply refers to WordPress maintenance mode, which Google can check back later. However, the 504 Gateway Timeout error leads to way more serious consequences than that.
Traffic Decrease: If the error comes from busy servers, some of your visitors can still access. This can cause a slight traffic decline. On the other hand, if the inaccessibility is due to data mismatch, your WordPress site will completely lose visitors in the downtime.
SEO Ranking Decline: Not only does the error affect visitors, it also victimizes your SEO.
Google creates a cached version of the web page for the users to access when the site temporarily collapses. If the downtime occurs for about 10 minutes and when the Google web crawlers scan it multiple times, they will present the content from their cache. Or it would luckily return before Google crawls your page again.
The 504 Gateway Timeout WordPress error does not last forever. If the error interrupts your page for more than 6 hours, then Google will take it seriously. This results in a negative impact on your SEO. That's why you need to fix it immediately.
Suffering from such problems heavily affects user experience on your website and eventually deals damage to your business. Therefore, you must find a timely solution for the 504 Gateway Timeout error on your website before it goes into an emergency.
Solutions for The 504 Gateway Timeout WordPress Error
Here are some possible solutions for your reference.
#1 Check Your Connectivity
If the server, router, and network encounter problems, your website will manifest a 504 Gateway Timeout error screen. Server maintenance also participates as one of the major reasons. Therefore, the first attempt to fix this issue is to wait for the maintenance to finish or look for other reasons.
#2 Fix Your Firewall Configuration
As mentioned above, a defective firewall setting may block the intercommunication between servers. To diagnose the cause, you can turn off your firewall for a while.
If your PC runs on Windows, go to your Control Panel and hit Update & Security > Windows Security > Virus & Threat Protection > Manage Settings to disable your firewall.
To carry out the same action on MacOS, simply navigate to System Preferences > Security & Privacy > Firewall.
When you have finished deactivating the firewall, check to see if your website functions freely from 504 error. If so, consider either reconfiguring or switching to a new antivirus software. If not, reactivate your firewall before trying other solutions.
#3 Check Your DNS Server
Since changes happened in hosting providers or IP address relocation, your DNS server needs updating. Any interaction to the website in the meantime may lead to the 504 Gateway Timeout error. Therefore, the only thing to do after updating the DNS server should be remaining patient and waiting for it to take effect.
#4 Troubleshoot Your Website
Since faulty databases easily trigger WordPress, it's necessary to run the database repair tool in the administrator dashboard.
Moreover, scanning through your code to find bugs or dropping your code into a development machine should be prioritized. There lies a simulation in which the 504 error identifiably appears.
#5 Contact Your Hosting Provider
If you have tried the solutions above but the error still appears, contacting your hosting provider appears as your last choice. From there, you may get a thorough insight on the situation and thus, find a way to solve the issue.
Let's Exterminate this Annoyance for Good!
In conclusion, the 504 Gateway Timeout WordPress happens to be one tiny yet deadly error that web owners should not underestimate. If you prolong the error, it will definitely cause loss in traffic and then severely affect your business.
Therefore, in order to exterminate the error and avoid further defection, please carefully follow our solutions step by step.
Did we help you fix the error successfully? Any ideas about solutions that we should consider? Let us know in the comment section below!
You may be interested in how to fix WordPress mixed content and HTTP image upload errors.