Without a doubt, Shopify proves a fantastic platform for eCommerce businesses. It's conversion-focused, SEO-friendly, and mobile-optimized. Most importantly, it gives you the flexibility to sell both physical and digital products in one store.
Do you know that Shopify enables you to sell a service or intangible products by clicking on a checkbox?
Yes, setting up a digital good store on Shopify is as easy as what you do for the physical one. So if you're looking for ways to sell digital products on Shopify, this article will show you the game!
In this post, we will start with some profitable digital product ideas and a detailed guide on how to sell digital products on Shopify. Some effective tips to boost sales with Shopify digital products will also be brought to the table.
Finally, some inspirations for Shopify digital product stores will wrap up this post.
Let's get the ball rolling!
Great Digital Product Ideas to Sell on Shopify
We've listed some most profitable digital product ideas to save you time from brainstorming.
#1. eBooks and Online Courses
Education products, such as eBooks and online courses are always in huge demand. According to Statista, the e-learning market is estimated to reach over $240 billion by 2022.
This is a good sign for anyone who wants to make use of their skills to make money online, especially during the Covid19 pandemic.
However, keep in mind that releasing high-quality digital learning products is not a piece of cake at all. It requires a fair amount of effort and dedication to research, design, edit, and arrange your content sections.
Along with that, you must combine multiple content styles together, such as videos, quizzes, quick tests, and even free eBooks incentives to engage users.
Ask yourself these questions when creating the courses or eBooks: What can you do best? What do users learn from your courses? In the end, what do they gain from your courses/eBooks that can get them off the ground?
#2. Stock Photography
According to Stock Photo Secret, the stock photo industry boasts a promising growth rate, which is at an average rate of 5%.
If you're good at photography, you can think of selling your photos on Shopify. It's your choice to sell your own works for either personal or commercial use.
Still, one thing that you should take notice of is your photo ownership. Piracy is rampant and cruel too.
You better watermark your photos with your logos, names, or any of your signatures. This not only claims your ownership but also helps raise your brand exposure.
#3. Digital Music/Drawings/T-shirts/Prints
Music or drawings are another profitable Shopify digital products to sell. This idea best suits musicians and artists to monetize their talents.
While musicians can make ringtones or re-cover their big hits for sale, graphic artists or cartoonists can convert their artworks into desktop and mobile wallpapers. Plus, they can print their works on T-shirts or custom-made products.
#4. App and Software
With the rapid growth of mobile development, selling mobile apps and full-fledged programs is a fantastic idea.
It's your choice to provide various apps for both operating systems – iOS or Android. Alternatively, your shop can offer apps specialized in each niche.
#5. Membership Sites
Membership sites prove a great way of earning recurring income and building an active and passionate audience.
You can choose to offer your consumable content, including ebooks, podcasts, videos, either for entertainment or enrichment via a membership site. This requires users to pay monthly/quarterly or annual subscriptions to get exclusive access to your paid content.
#6 Digital Templates
Digital templates assist users in simplifying the tasks that take up a great amount of their time or go beyond their expertise.
There are some digital template ideas that you can steal:
Animations, layouts, icons, fonts, etc. for web designers
Invoice templates for business owners
Writing checklists for content writers and SEO specialists
Pitching templates for marketers
Meal plans/ training sessions for gymers
How to Sell Digital Products on Shopify
Shopify allows you to click a checkbox indicating you are selling a service or digital product. To sell digital products on Shopify, follow these steps below:
Step 1: Create your Shopify account
Shopify offers a 14-day free trial, which you can start building your own store with pre-built themes. After 14 days, you're required to register a Shopify plan. Depending on your business scale, you can choose Basic or Advanced plans.
Step 2: Add products to your store
In your Shopify dashboard, select Products > All Products
Create new products or choose products you've already added to your store on your Products page.

Navigate to the "Shipping" section, uncheck the "This is a physical product" box. This indicates that your Shopify store is not gonna include physical items. It will contain services or sell digital products instead.

Save your changes.
Step 3: Set up digital product delivery for your store
Once customers complete a digital order, they can download the product from the order status screen, their accounts, or via emails with a link to their digital download.
As a matter of fact, Shopify doesn't include any built-in features supporting digital product delivery. You need to install a third-party app to help you handle the job.
Some wizards in this niche call the names of Easy Digital Products, Digital Assets, and Sky Pilot ‑ Digital Downloads.
Step 4: Test your orders
By running Shopify Payments thought test mode, you will get the download links of your digital assets in your emails.
To turn on the testing mode, all you need to do is:
In Shopify Settings,  go to Payments > Manage
Scroll down to the test mode section.
Check on the "Enable test mode" option and save your changes.

For a detailed Shopify testing payment guide, check out here.
Note:
It's compulsory for customers in Europe to pay VAT for intangible goods. The rates are not based on your store location but on the countries your customers living in.
As such, to legally sell digital products to EU customers, you need to thoroughly delve into Shopify tax settings, make them correct to sell digital products to EU customers.
Effective Tips to Boost Sales with Shopify Digital Products
You've spent tons of your time brainstorming and choosing which digital products to sell on Shopify. It's time to take our tips below to get your online stores off the ground.
#1. Create Great Products
Of course, you're not the only one who chooses to sell digital products on Shopify. Plus, you have to compete with billion sites that offer free content too.
As such, creating amazing products is the only way to make your shop stand out from the crowd. Transform your digital products into assets that value both your and your customers. And remember that "assets" are never easy to find anywhere else.
#2. Offer Free Incentives and a Money-back Guarantee
Free stuff is irresistible. Who can resist the idea of getting something for nothing?
As humans, people always have a strong bias in free items. Therefore, it's highly recommended to create a free version of your products. This not only helps people get to know your works but also assists in creating email lists for pro version upsell in the future.
Besides, you must offer a money-back guarantee to build trust with your customers. This also proves a wise sale tool as you're showing your confidence in your own products or service.
#3. Provide Bundled Packages
If purchasers add product A to their carts, you should display options to let them buy related items at a "sweet" price.
Since customers love getting the best deal possible when shopping, this method will rack up the conversion rate and boost sales.
So how to turn this idea into action? Shopify app stores host numerous upsell bundle apps to let you set up bundle packages in a flash.
#4. Run an Affiliate Program
Besides driving a huge amount of traffic, affiliate programs also bring sale opportunities to your store.
To start an affiliate program, you need to reach out to the top influencers in your niche and offer them commissions for the sales they make.
Along with that, try to create multiple commission percentages for different influencers. The one with a massive audience can receive a higher commission rate to promote and drive more customers.
#5. Protect your Digital Products from Piracy
Content piracy is no joke at all. Millions of eCommerce site owners have suffered a huge loss of billion dollars due to blatant online piracy.
The easiest way you can do to protect your digital goods is to watermark them, either using your name or logo. Additionally, you can also disable right-click on your site.
Luckily, there are multiple Shopify apps to secure your intangible goods available on the Shopify app store, such as Photolock or Disable Righ-click.
Apart from these tips, you should also pay attention to your store design and SEO optimization. If your store doesn't show up on search engines, all your efforts will go to waste.
One more point, you'd better use a clean and simple theme. This helps your products to stand out from the background and minimize buyer's distractions.
Bonus: Some Inspirations for Shopify Digital Product Stores
Materia Collective – Digital Sheet Music
Apart from selling musical albums, Materia Collective also offers digital sheet music downloads for loyal fans.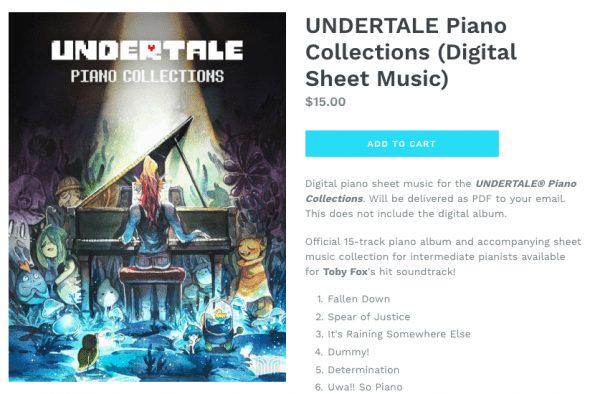 The Lux Lens – Photoshop and Lightroom Presets and Courses
The Luxe Lens digital store provides tools, templates, and online courses for photographers using Photoshop and Lightroom.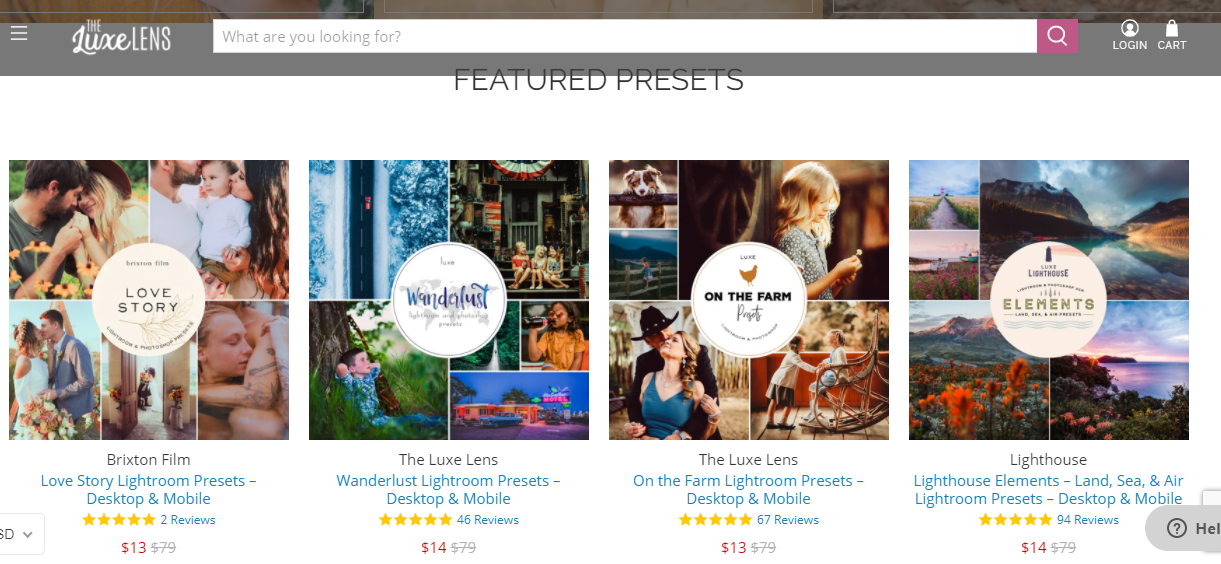 Gauge Girl Training – Digital Training, Guides, and Plans
Visit Gauge Girl Training and you can find various offers for training courses, including ebooks, apparel and gears, meal planning guides, and many others.


Into the Great Divide – Digital Album
Into the Great Divide says "yes" to both physical and digital products. Don't just stop at music, it also includes T-shirts, hats, and accessories for sale.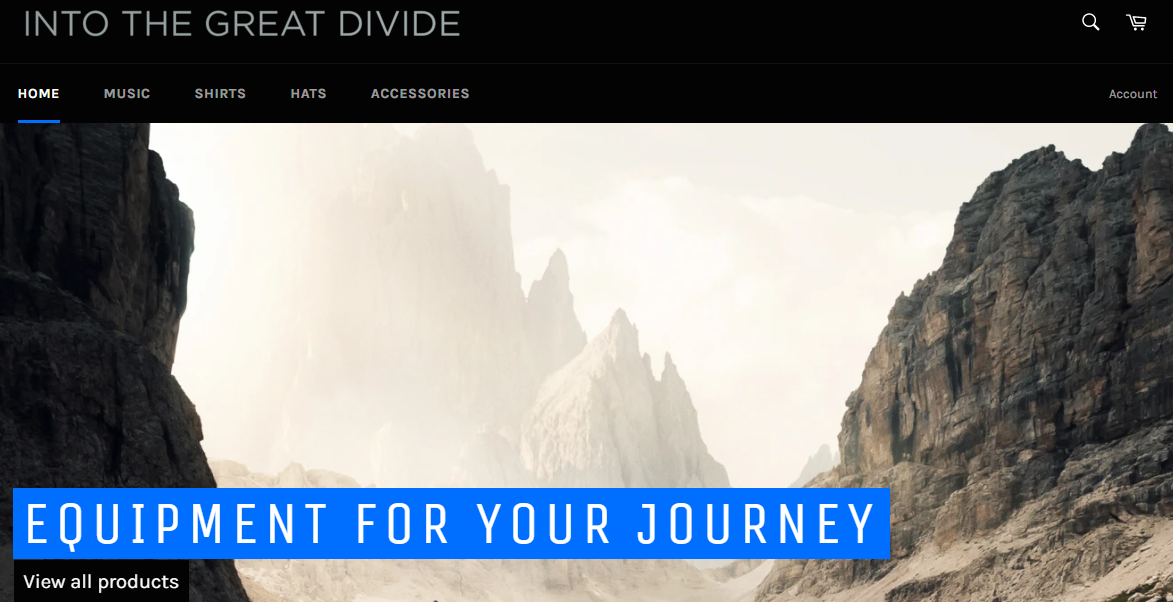 Ready to Sell Digital Products on Shopify?
This article has given you a clear picture of how to sell digital products on Shopify. Some profitable digital product ideas, as well as actual stores for Shopify digital downloads, are also brought to the table to give you some inspiration.
We've also shed light on 5 effective tips to boost sales with Shopify digital products. Keep an eye on digital product piracy since it can severely hurt your brand and income.
If you have any queries on how to sell digital products on Shopify, drop us a line in the comment section below!
In case you're already managing your digital product shop and looking for targeting more international customers, check out the top Shopify currency converter apps here!