If you'd like to sign all documents digitally, you should have a copy of your signature in your signature gallery. This helps to easily insert your signature into PDF files in a matter of seconds.
However, there may be times that the background color of PDF files is different from your e-signature file's background. Therefore, you need to create transparent signatures to make your signing process effortless.
So, what is a transparent signature?
This article explains to you what a transparent signature is and provides you with the top 5 platforms to create transparent signatures online. They are handpicked based on their striking features, pros, and cons.
Brief Overview of Transparent Signatures
A transparent signature means an image that eliminates all the background. Alternatively, it is typically accompanied by a white background to match similar color tones of other files. You can see through the foreground image to the background of your signature image.
A signature image with a transparent background will be saved in PNG or JPG format. This helps you easily apply your signature images to any PDF document.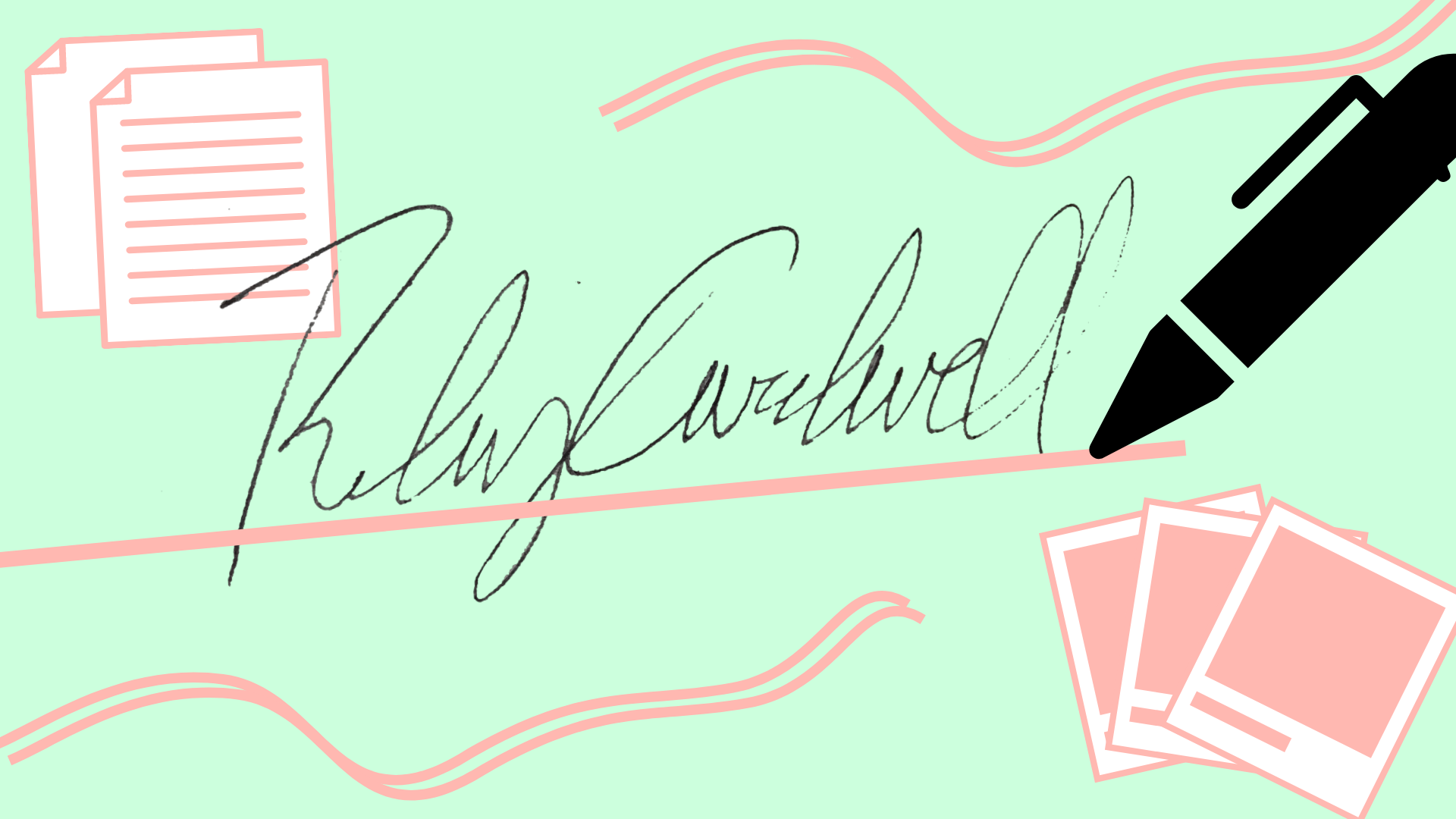 Now, let's move on to the top 5 platforms to create transparent signatures online. Your signature file created using these platforms will automatically fill transparent space with white.
#1 Apowersoft Background Eraser

Apowersoft Background Eraser earns the top-ranked spot to create transparent signatures online. With Apowersoft AI, making signatures transparent is easy and time-saving. All you need to do is to upload your signature images to the app. Then it will help you remove the existing background.
Key features:
Remove background of the digital signature images quickly
Offer basic editing features: crop, resize, duplicate, flip, rotate
Save edited photos in HD quality
Support almost all photo formats
Pros:
Save transparent signature images in high quality
Remove background easily and automatically
Build with user-friendly interface
Provide built-in templates
Cons:
#2 Clipping Magic

Clipping Magic will wow you with an in-built AI background remover. This software has the ability to transform the background transparently in no time.
You simply insert your e-signature images into the site and it automatically removes the existing background.
Key features:
Remove the backgrounds of signature images
Adjust the image quality by resizing and cropping
Transfer images to various file formats
Save signature images automatically while editing
Support images up to 25 megapixels and 30 megabytes
Pros:
Make use of all background eraser tools
Provide useful photo background editing features
Create transparent signatures right on the website
Cons:
Charge $2.24/month to download transparent signature without watermarks
#3 Remove.bg

Remove.bg is an easy-to-use transparent background platform that lets you do the job automatically. You can create transparent signatures within a second.
Key features:
Speed up workflow using API
Automatically make e-signature transparent
Remove background based on CLI
Save your signatures in HD quality
Pros:
Provide unlimited free previews on the remove.bg website
Offer 50 free previews via API and apps per month
Grant 14 days money-back guarantee
Cons:
Need to subscribe to save your signature images in HD format
#4 Removal.ai

Removal.ai website can work as a transparent background maker. Thanks to its user-friendly interface and AI, you can create transparent signatures by yourself without hassles.
Key features:
Make signatures transparent instantly
Clear & smooth cutout edges
Process thousands of signature images at the same time
Quickly change the background of signature images
Upload any JPG or PNG image to website up to 12 megabytes
Pros:
Download the preview image at 1000px resolution
Edit image background freely and easily
Offer 50 free previews via API and apps
Cons:
Download signature images in low resolution (0.25 megapixels) with the free version
#5 CreateMySignature

The list won't be complete without mentioning the powerful and user-friendly CreateMySignature. It provides you with a bunch of useful editing features to create transparent signatures online.
Additionally, you can sign PDF documents directly on this website.
Key features:
Draw your electronic signatures to upload and sign documents
Resize or reshape your signature images
Change the background color
Secure your signatures with 256-bit SSL encryption
Pros:
No need to download or sign up
Make transparent signatures in a flash
Create a downloadable image on any device
Cons:
Save images with its logo in the free version
Which is the Best Tool to Create Transparent Signatures?
We've provided you with the top 5 powerful tools to create transparent signatures online.
Every platform is unique and has various functionalities to make e-signatures transparent seamlessly. However, when it comes to privacy, CreateMySignature stands out as a wise choice for your business.
Drop a comment below if you need any more assistance on this topic or have any other better solutions to share.
If you're looking for online signature software for your business, check out our 5 best online signature software in 2021.